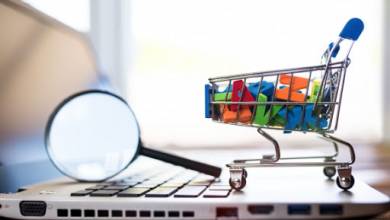 We expect predictability from our online subscriptions, but at the same time we also want experiences – based on Shoptet's recent representative research, the subscription model still holds plenty of opportunities in e-commerce. Based on the answers, 6% of our compatriots currently subscribe to various discounts, free and/or faster delivery, even though many more would be willing to make sacrifices for these. 45% would reach into their pockets every month, for example, to receive fixed discounts, and 27% to have their order delivered faster and for free.
Based on representative research by online store operator Shoptet, 77% of Hungarians subscribe to some online service, product or a combination of these, and the majority are mostly aware of their online subscriptions. Most people subscribe to a streaming service, but hosting and online video game subscriptions are also popular. 9% of Hungarians buy press products, and 6% of our compatriots pay for discounts, free and/or faster delivery. Every 20th respondent said that they consume paid online content specifically to support a person/cause that creates value for them. 6% of Hungarians currently use paid language learning applications. There are also quite a few people who pay for food, exercise programs, lifestyle, beauty or career advice.
Based on the answers, it is clear that exclusive content, predictable quality and convenience are our main motivational factors when we click on the subscription button. The fact that these subscriptions make our lives easier and save time is also a big plus. According to every 5th Hungarian, they pay for the surprise and experience, and the same number in order to save money.
Half of Hungarians would make their lives easier, since so many would gladly subscribe to products they use every day, for which they can calculate in advance how much they will use each month or quarter. This can be, for example, toilet paper, detergent, washing-up liquid or even a razor. 45% of the respondents would also pay for a sale, i.e. to be able to buy certain products at a discount in return for the subscription. And 27% to have your order delivered faster and free of charge.
Based on the research, it seems that the subscription model is an unexploited area of ​​the e-commerce market in Hungary. The numbers speak for themselves: many more Hungarians would subscribe to a service that gives them discounts and free, fast delivery. This can be an excellent opportunity for webshops to turn their customers into regular customers.
Shoptet's research also revealed that we want not only planned things, but also experiences and surprises. In the USA, for example, surprise boxes for mothers or novelties containing organic sweets are very popular. It seems that there would be a need for this as well. For example, more than a quarter of Hungarians would subscribe to experiences for which they only know the time, but not the specific program. They would be just as happy to buy a selection that contains exciting sweets that are interesting to them. Three out of ten women would subscribe to a kitchen package that sends recipes and their ingredients on a regular basis, and a fifth of them would like to try out special cosmetics from time to time and would therefore be willing to pay regularly.
—–
*About the research
The survey was conducted in September 2023 by interviewing 1,330 people, which is representative of smartphone owners aged 16-59 in Hungary by age, gender, education and place of residence. The research was carried out by Opinio Institue Kft. on behalf of Shoptet.