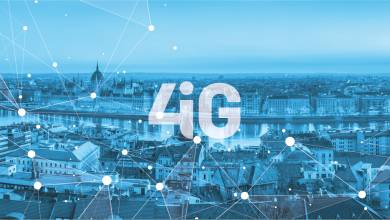 One of the most important players in the Albanian telecommunications market was created in the field of networks and services.
ONE Telecommunications and ALBtelecom merged under the name ONE Albania. The new integrated company was successfully registered on January 1, making it one of the most important players in the Albanian market with its infrastructure and services. The majority owner of ONE Albania is Albania Telekom Invest AD, whose sole owner is Antenna Hungária Zrt.
"It is with great enthusiasm that we announce the merger and integration of two very important historical telecommunications companies in Albania. The integration will allow us to focus on serving our customers at a higher level," said Robert Budafoki, Senior Vice President of 4iG International.
He added that ONE Albania aims to become Albania's leading innovative ICT company and a key player in the digitalization of the Albanian economy. 4iG Group appointed the joint management of the merging companies at the end of July 2022 and launched the first new product on September 1, 2022. As previously announced, ONE Albania will be led by Emil Georgakiev as CEO in the future.
"The legal merger is an important milestone on the way to an integrated ICT company that offers everything from fixed network to mobile services. The only thing our customers can feel from this process is a higher customer experience," said Emil Georgakiev, CEO of ONE Albania.
Hardware, software, tests, interesting and colorful news from the world of IT by clicking here!