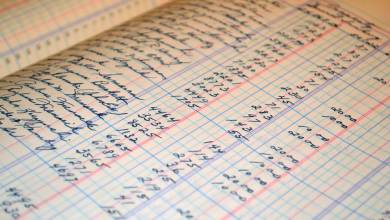 Specialists from the Hungarian BDO Solutions business have collected 5 signs that should make you think about making a change.
Enterprise resource planning (ERP) systems can also become obsolete if they are not updated or maintained from time to time, or if they do not follow the company's development at an appropriate pace. Their obsolescence is therefore not only age-related. It may happen that the ERP in a particularly fast-growing company is not able to fulfill its task after only a few years. This can also happen with solutions from large manufacturers, but is especially common with individually developed systems. In such cases, the previously adequate application no longer helps, but makes daily work more difficult. At the same time, it is difficult to judge from the inside when the moment has come when it is definitely better to replace it, or to update it to a newer version, to catch up with the outdated system.
1. Lengthy processes
In many cases, the very first signs of the need for an ERP system update, replacement or even a new implementation come from the administration departments. The manual handling of invoices, orders, and contracts that are paper-based or collected separately as PDFs and manually stored in a computer folder system takes a lot of time before the necessary data is entered into the system, not to mention their retrieval and aggregation. In addition, in the case of manual handling, there are more possibilities for errors, the retrieval and correction of which takes valuable time from employees.
2. It is difficult to see through
The original and primary task of ERP is to make certain key summaries and data readily available and up-to-date for decision-makers. In the absence of a suitable company management system, it is possible that these data are difficult to access. It may happen that some of the retrieved data are more complicated, which cannot be easily interpreted by everyone, it is possible that only a specialist can interpret the received data. In this case, the ERP does not fulfill its task, so it must be updated or replaced. The degree of intervention required may vary, but without development the situation can only worsen, which quickly means a competitive disadvantage in any market.
3. Excel spreadsheets everywhere
If we have an ERP system, but there is regular and important information during daily tasks that we can only trace in separate Excel tables, then it is obvious that our existing company management system cannot manage the data in an integrated manner and does not cover the whole of the activity. If the same data is registered in several places, then of course it has to be updated at each place of occurrence – all this is done automatically and immediately by an ERP system. A qualified case of the same phenomenon is when several colleagues use "checkbook(s)" to record any data related to their work.
4. Difficult learning
It is difficult to learn how to use many less up-to-date ERP or business administration systems, because software ergonomic rules that are easily understood by everyone in the Windows environment today were not applied during development. As the tasks and the business expand, less and less time and energy is available to properly train new colleagues, so an easily transparent system is needed. If our colleagues have a lot of negative feedback about the system, it might be worth thinking about changing the ERP system. It is particularly telling and dangerous if there are people who use another, parallel solution in their daily routine "for their own use" – Excel, Word, a grid notebook or their mobile phone(!), and from time to time transfer the data from it back to the ERP. The employee is probably not to blame here. Either you have not been properly trained, or although you know the system and the expectations, you want to do your work efficiently, which the current ERP cannot serve.
5. The competitor's ERP system
A company is under constant performance pressure, pressure from customers, suppliers and competitors, and companies are constantly evolving to keep up with these economic actors. If an organization lags significantly behind its rivals in the automation of processes, the information necessary for decision-making, and operational efficiency, this will soon be felt in the course of business. It is very important to be able to manage a company's production, logistics, financial and labor affairs in a unified system, continuously and in real-time synchronization, and to be able to make decisions with all the relevant information.
All in all, it's worth thinking carefully about how effectively a particular software or software update could help your business. If you experience any of the above phenomena, or the currently used, individually developed ERP system is no longer supported, or perhaps it has not been updated for years, it is worth asking an expert about it, or considering the introduction of a well-known, international industry solution.
Hardware, software, tests, interesting and colorful news from the world of IT by clicking here!