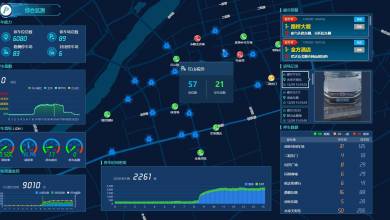 With their solution, they revolutionize traffic management.
The Hungarian-owned EPS-Global Zrt entered the Portuguese market with its intelligent parking management software. The company, together with three other Hungarian companies, participated in the Portugal Smart Cities Summit in Lisbon last October and entered into a strategic agreement with Urban Motion.
According to the agreement, the Portuguese company dealing with smart cities will help the Hungarian company to find their customers locally. Negotiations with a Portuguese municipal company have already started – said Zoltán Gyarmati, board member of EPS-Global Zrt., to MTI.
As is well known, with EPS Global Zrt.'s complete parking management software, customers (municipalities, companies) can monitor the parking lot's occupancy, and the system can also handle the parking fee payment process. In addition, the software also helps with parking control, and the surcharge process has also been incorporated. In this way, the customer knows exactly how many people parked in the given parking lot, for how long on average, and how much revenue they received. This is important information for the organization of transport, for example in a municipality.
The development of the company, founded in 2012, appeared in China after 2016, and since August 2020 it has been operating in Hévíz, Hungary.
Zoltán Gyarmati announced that Chinese joint ventures owned by Hungarians were founded in the Asian country, thus gaining the rights to build and long-term operation of the smart parking system in two cities. According to the 20- and 25-year concession contracts, they must create and operate a total of 30,000 parking spaces in the two cities. After the Chinese expansion, in 2016 and 2017, the EXIM investment fund owned by the Hungarian state acquired majority ownership in EPS-Global with a significant capital investment.
According to publicly available company data, EPS-Global Zrt.'s revenue in 2021 was HUF 213.3 million, after HUF 3.341 million in 2020. In 2021, the company closed with a loss of HUF 553,861 million, while a year earlier its profit was more than HUF 3 million. The company's loss is related to the fact that the Chinese projects are still in the construction and investment phase – Zoltán Gyarmati explained the results.
Hardware, software, tests, interesting and colorful news from the world of IT by clicking here!