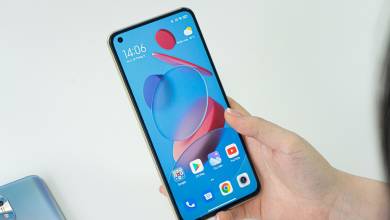 After nearly 15 years, the popular Chinese manufacturer switched to a new platform.
Statcounter based on September data Xiaomi is currently the third most popular smartphone brand in the world, which is no small feat for a company that is only 13 years old, while players such as LG, HTC or Sony have crumbled or are barely present in the competition.
The success of the brand founded in 2010 was not only due to the favorable price-value ratio, but also to the Android-based, fast and clean MIUI operating system, but the manufacturer's and user's needs have changed so much since the beginning of the previous decade that now the time to start with a clean slate.
Xiaomi's global vice president, Alvin Tse, announced on the social media site X that the with the upcoming Xiaomi 14 flagship phones together with it, a brand new operating system, the pre-installed HyperOS, will appear, which will be the successor of the well-established MIUI.
The new platform focuses on connectivity with IoT devices, ensuring the same smooth operation as its predecessor.
Super excited to share @miuirom big announcement – the all new Xiaomi HyperOS!

It will come preinstalled w/ the latest Xiaomi 14 flagship series & will gradually replace MIUI. Can't wait for this new era of Hyper Performance, fluidity and connectivity across Smartphones x AIoT! pic.twitter.com/CFGHApjziB

— Alvin @Xiaomi (@atytse) October 17, 2023
The company's CEO, Lei Jun, added on Weibo that since 2017, they have been working on a platform that supports related devices and services with an integrated system framework. This could be justified because, over the years, Xiaomi has built up an amazingly wide range of products, and now I would like to explore them more deeply with smartphones.
Jun also revealed that HyperOS is based on the integration of Android and the self-developed Vela system, but other details were not revealed, nor were we given screenshots. The new mobile OS will debut together with the Xiaomi 14 series, which did not receive an official unveiling date until the birth of these lines, so all we know is that it may be presented sometime in the coming weeks and months.
Xiaomi is not the first Chinese manufacturer to focus on the connectivity of external devices: developed by Huawei, also based on Android HarmonyOS is focused on the same theme, but it cannot really compete in the world market due to the lack of official support for Google services. However, HyperOS can bring the same, but with all the advantages of Android, so we are excited to see what Xiaomi flashes.