The machine is already ready for deployment, production can start within 3 years.
One of the hottest areas in the world of e-mobility is currently the so-called of flying cars. The name is a bit misleading, because in most cases we are talking about large drones suitable for transporting passengers or goods, or, if you prefer, special helicopters. Such vehicles – if they are electrically driven – eVTOLis called which it is electric vertical take-off and landing consists of the initial letters of an English term. These machines can take off and land like a helicopter, and are powered by electric motors. At least one Hungarian company is also developing eVTOL with them we talked earlier about the exciting area.
Such machines can also revolutionize urban transport, not to mention that they also represent a huge business opportunity: according to forecasts, in 2035 already on an annual basis It will have a turnover of 115 billion dollars then to companies dealing with urban aviation.
Founded in California in 2018, he wants to take a slice of this pie Aska – writes a Engine1. The company a launched yesterday at CES presented Aska A5 named flying car, which, unlike many competitors, appeared at the event not only as a spectacular graphic, but in full physical reality.
According to Aska, the A5 is the world's first eVTOL that can be driven both on road and in the air, with an aerial range of 400 kilometers. It has not yet been revealed how far it can go on one charge when used as a car, however, as the editor of Motor1 pointed out, this machine is more of an airplane that can be driven on public roads than a flying car.
The machine, roughly the size of an SUV, is held in the air by large wings, which fold when switched to road mode, similar to the Chinese Flying car presented by XPeng for concept. The big difference is that Aska's vehicle exists.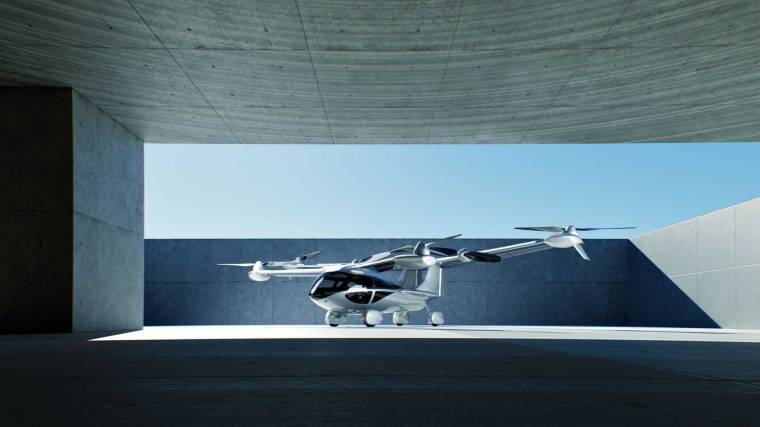 The A5 is lifted into the air by a system consisting of six rotors, but if necessary, thanks to the aforementioned wings, it can even take off like an airplane, which requires less energy. The rotors are driven by electric motors, but in case of an emergency there is also a small gasoline engine on board, which can extend the range if the irresponsible pilot has seen how far he can fly with electric propulsion. And in a very rough emergency, it comes in handy that the A5 is equipped with a huge parachute that can bring the entire vehicle safely back to the ground.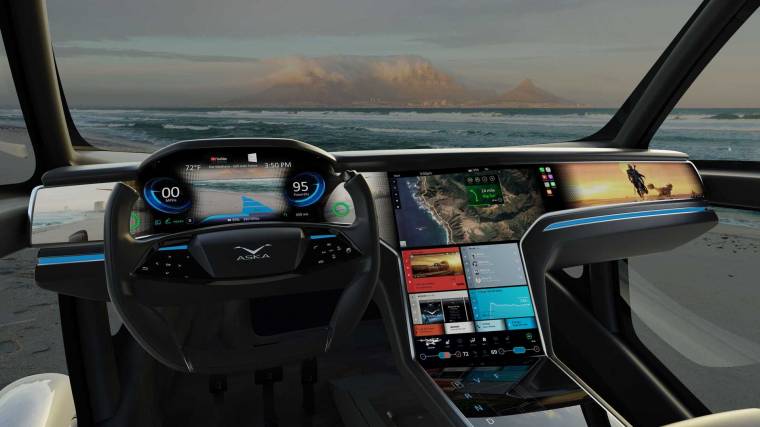 The interior is spacious and modern, the instrument panel is fully digital, and the height steering wheel also functions as a simple – albeit oddly shaped – steering wheel on the ground.
After CES, Aska will begin flight tests of the A5, which has already been included in the list of aircraft awaiting approval by the American air traffic control, the FAA. If all goes well, the first customers will be able to take delivery of their flying cars in 2026, although it remains to be seen what license will be required.
We still have a lot to tell you, you can find everything interesting here!