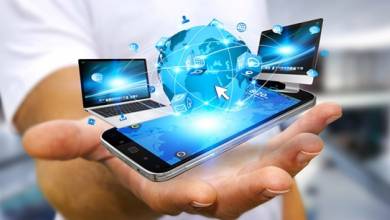 With the modernizations and expansions, they expect a 10-15 percent annual increase in sales over the next three years.
HFI Kft., which mainly deals with vegetable processing and preservation, has modernized and expanded its capacity at two sites by purchasing equipment and building a hall for about HUF 340 million.
The company's managing director, Csaba Molnár, said: the investment was realized with a European Union grant of more than HUF 200 million received in the Economic Development and Innovation Operative Program (GINOP).
During the development, an 836-square-meter plant hall was built at the Pusztaszer site, which partly expands the production and partly the storage capacity. In addition, an 18-meter-long bridge scale was completed, thereby speeding up the delivery and acceptance of goods, with accurate and reliable measurement. In addition, they purchased a so-called steam blancher, with the help of which they have the opportunity to produce a higher quality and even new product.
A new pulverizing unit was installed at the Csongrád-Csanád County site. The equipment is a beater pin grinder with a duplicate layout, with a modern, dust-free feeding hopper, which already enables feeding from a big-bag bag. Both the steam blancher and the pulverizing device serve to increase capacity, thereby also playing a job-retaining role.
As part of the project, an optical sorting device was acquired for Mélykút in Bács-Kiskun county, for which a modern metal sorting unit was also purchased, so that the quality of the product produced there is as high as possible. A robotic shelving system similar to the one in Pustászeri was also installed. New electric forklifts and container tippers were also purchased for both sites.
The managing director said: their company, which was founded in 2001, delivers more than three thousand tons of dried spices, vegetables and fruits to its domestic and international partners from its locations in Meykút, Pusztaszer and Szajol. The main products of processed products are peas, parsley leaves, dill, paprika and spinach, but they also process sweet potatoes, beets, horseradish and broccoli in smaller quantities. With the modernizations and expansions, they expect a 10-15 percent annual increase in sales over the next three years, he added.
According to publicly available company data, the net sales revenue of HFI Kft., which currently employs 148 people, was HUF 3.4 billion in 2020, and HUF 4.2 billion in 2021.
More than 90 percent of the company's sales revenue comes from export sales. In addition to Germany, the Netherlands and Italy, the company delivers its products to the United States of America, Canada, Australia and Japan, and is present in more than 25 countries with products produced in Hungary.
Hardware, software, tests, interesting and colorful news from the world of IT by clicking here!