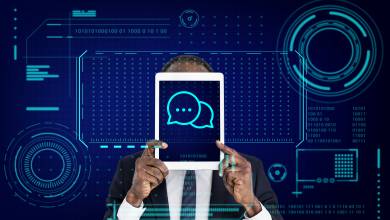 As part of the study, the latest ranking of competitors for 2023 was published.
According to a new study by Juniper Research, the business messaging traffic of service providers will reach 2.8 trillion messages by 2027. That number is a whopping 45 percent increase from 1.9 trillion in 2023. This will be facilitated by RCS (Rich Communication Services) business messaging, which is expected to exceed 630 million messages by 2027 and play an increasingly important role in business messaging revenues for platform providers.
THE as part of a study Juniper Research has released its latest competitor rankings for 2023. Backed by a robust scoring methodology and paired with participant interviews, the new Competitor Leaderboard ranked the 20 leading mobile messaging platforms based on criteria such as completeness of their solutions and future business prospects. The research found that the leading players performed well in terms of completeness of their platforms and support for rich media technologies, especially RCS. The top 5 vendors in 2023: Infobip, CM.com, Vonage, Route Mobile, Sinch.
The report warned that a potential new challenge was emerging in the form of the GSMA's Open Gateway program. This will enable the development of new authentication services that can be a low-cost alternative to SMS business messaging.
These emerging authentication services will compete directly with authentication use cases such as MFA (multi-factor authentication) and OTPs (one-time passwords), slowing SMS revenue growth for these messaging providers over the next four years. Instead, the report encourages messaging providers to develop and monetize RCS messaging services that take advantage of the conversational nature of the technology to offset slowing growth.
Hardware, software, tests, interesting and colorful news from the world of IT by clicking here!