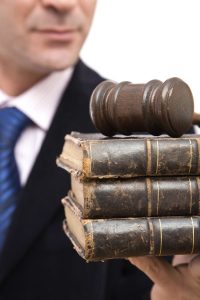 Over the past few years, we've seen a growing number of law firms driving differentiation through technology. Some legal companies are seizing the opportunity to achieve greater efficiencies and competitive advantage by adopting the latest tech, but this is still far from the industry standard. 
Data from PWC's annual UK law firm survey shows the average spend as a percentage of fee income on legal technologies continues to be low, at 0.5-0.9 percent. Despite this, the research shows 'improving the use of technology' ranks as the top priority for legal businesses over the next year. So, law firms are keen to implement new digital solutions that support legal functions, but they're simply not investing the necessary resources.
There's one key driver for businesses to adopt technology, and to do so as quickly as possible: clients expect it. In a list of most important skills for law firms, detailed in UK Legal Market 2022 report from Thomson Reuters, a desire for firms to have competency in legal technologies came second only to firms having a deep understanding of their business.
No time like the present
Those legal firms that have been reluctant to fully embrace technology must now take their tech investment to the next level. The tide is turning, with the digital demands of clients becoming a key driver for change. There's a greater demand for transparency and access to valuable information than ever before. Clients expect to be able to drop in and see what's going on with their case. By providing its clients with increased visibility, firms can build a greater level of trust with its clients.
Technology-orientated ABS (Alternative Business Solutions) organizations have demonstrated willingness to quickly digitize processes and have been successful in servicing clients using more modern techniques. 
While ABS groups do not have the same overall scope as legal firms, their emergence in the sector with a tech-first mindset has forced the legal industry to acknowledge digital solutions, or risk being left behind. 
The growth of digital challenger banks, such as Monzo, has forced banks and financial service providers to have similar reflection points over the last decade. These challenger banks have disrupted the traditional banking industry, fueling customers' appetites for innovation, and in turn forcing the incumbent providers to up their digital offering.
As legal firms approach a similar pivotal moment for digital transformation, they must learn from the experiences of other sectors, ensuring they level up their offerings in line with customer demands. 
The next step 
To date, law firms that have embraced technology have largely deployed applications that automate existing word methods. While this has delivered savings and made basic information-handling tasks faster, this is only the first step. Next, law firms must transform traditional operating models, using technology and building digital solutions into their core offerings to clients. 
To truly master digital offerings, firms must start by clearly defining the current processes in place, agreeing on desired outcomes, and then matching up potential technology solutions. With the desired outcome of a potential new solution clearly defined, the process of choosing the best technology will be more straightforward. For instance, many legal firms might choose to first focus on solutions to reduce the workload on their legal experts, as certain manual tasks can hamper efficiency and prevent experts from doing more fulfilling work.
With the goal of reducing the complexity and time allocation of certain tasks, technology solutions can then be focused to deliver automatically generated documents, optimized analytics, faster legal research, and innovative management systems to help streamline internal processes. This can help free up legal professionals to concentrate on the specialist areas of their role. 
Even with defined goals for technology, it's crucial that legal firms remain focused on achieving a seamless integration process that enables new solutions to be delivered at speed. Even the best digital applications can become a burden if the development and implementation process takes longer than required. 
The ease of adoption of new technologies should also be considered. It's crucial that any new solution slots seamlessly into a firm's technology stack. Key stakeholders and partners must believe in its value and it must be adopted firm wide in order to drive scalability and for ROI to be realized.
Speed and scalability and security
To meet these new demands, law firms need to increase the pace of development and look for new agile ways of working. 
No-code technology — the use of drag-and-drop reusable components to build complex applications, automations, and integrations — allows organizations to scale solutions quickly and respond to demands with speed and agility. This enables law firms to simplify both the technology estate and business processes, without requiring significant investment in new proprietary software.
Businesses can draw on a library of components to use, allowing a developer to rapidly accelerate the project build and deployment, solving a specific business issue quickly. In harnessing the benefits of no-code, firms can develop new applications at a fraction of the cost of traditional software development. 
It all boils down to embracing change
We are now in an age where customers and clients demand swift and effective digital journeys, and the legal sector is no exception to this rule. To embrace today's digital landscape, law firms need to take true ownership of their tech infrastructure and look to technology solutions to streamline processes and deliver increased benefit for clients. 
Mat Rule is CEO & Founder of no-code enterprise development platform Toca.