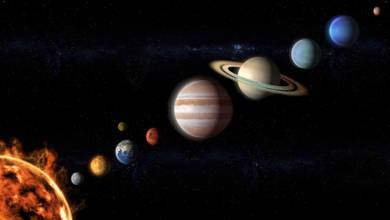 The project is planned to be completed in the next five years.
Located on the coast of the Red Sea, Djibouti in East Africa is a quarter of the size of Hungary and has just under one million inhabitants. Its economy is quite underdeveloped, but it is considered a calm spot in the crisis region. However, due to its proximity to the equator, its location is ideal for the construction of the space airport. The new spaceport – which is expected to include seven satellite launchers and three rocket test stations – will be the continent's first orbital spaceport.
The country's leaders signed a partnership agreement with Hong Kong Aerospace Technology to build a satellite and rocket launch facility in the northern Obock region. According to the preliminary agreement, the Djibouti government will "provide the necessary land (at least 10 square kilometers and with a term of at least 35 years) and all necessary assistance for the construction and operation of the Djibouti spaceport," reported the Quartz.
The $1 billion spaceport project also includes the construction of a port facility, a power grid and a highway to ensure the reliable delivery of space materials. Djibouti President Ismail Omar Guelleh is taking a leading role in bringing the agreement under the roof, so it is hoped that the project will be completed in the next five years as planned.
The preliminary agreement signed in partnership with Touchroad International Holdings Group paves the way for the official contract to be signed, which is planned for March 2023. A statement from Hong Kong Aerospace Technology notes, "the project would allow the group to leverage the resources of the Republic of Djibouti and Touchroad's business relationships in Africa, and enable the group to seamlessly enter the Republic of Djibouti's aerospace business."
According to Victor Mwongera, head of Kenyatta University's mechanical engineering department, the blueprint envisages a launch base that will serve all Africans. "It will move East Africa out of its dormant state in terms of the active development of space-based innovations," he explained, according to the Bird portal dealing with African affairs.
Smaller and experimental launches have already been carried out in Africa, including at the Italian-run Broglio (San Marco) Space Center in Malindi, Kenya, and Reggane, Algeria. Mwongera sees the expansion of the African space industry as a growing trend, since many African countries are already building and operating their own microsatellites.
According to research firm Space in Africa's 2022 annual industry report, Africa's space and satellite industry is worth more than $19.6 billion, fueled by 14 countries that have launched 52 satellites so far. South Africa, Egypt, Algeria and Nigeria had the most satellites in space in 2022, each launching more than five satellites.
Hardware, software, tests, interesting and colorful news from the world of IT by clicking here!