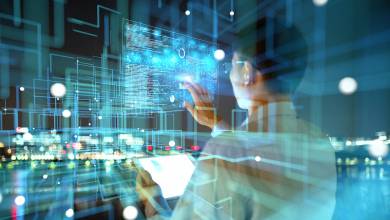 Leading players in the technology industry from nearly 20 countries will gather this April to present their new developments and how they envision a more livable, friendlier future.
After several years, all obstacles have been removed from the Hannover Messe exhibition to be held in April, where you can finally meet and negotiate in person with both small and large players in the IT industry. Although there is still a month left until the exhibition, we had the opportunity to glimpse some of the promising developments of this year's exhibitors, to get a taste of how cloud solutions and artificial intelligence, which is so popular these days, can be integrated into design, production, and sales.
The time has come for a change of attitude
This April, Hannover Messe welcomes visitors with more than four thousand exhibitors on almost two-thirds of the huge exhibition area. All giant companies are represented at the exhibition, be it automation, IT, software or manufacturing. Microsoft, Google, SAP, Bosch, Schneider and Siemens will also be here with their latest developments, but there will also be space and opportunities for smaller companies. More than 300 startups have also registered to show their innovations, and this year's sister country of Hannover Messe, Indonesia, will also be present with more than 150 exhibitors in various categories.
The motto of this year's Hannover Messe is telling: Make the Difference. As the organizers said at the press conference announcing the exhibition, it is the industry's duty to propose solutions to the most serious problems affecting society.
This year, solutions that alleviate the energy crisis, environmentally friendly technologies and everything that raises efficiency to a new level will play a prominent role. And this is where a serious change of attitude is necessary: ​​while in the past efficiency was measured by maximizing productivity in a given time, today a different formula must be used. And this is the highest productivity that can be achieved using as few raw materials and energy as possible during the given time.
Industry 4.0 – intelligence at every point
Artificial intelligence plays a special role in our everyday life, and this is just as true for design, production and logistics. In the Industry 4.0 system, AI is a central factor in simulation, work organization and testing, which requires a lot of data. This brings with it the need for transparency and data security, so that the involvement of automation and AI does not accidentally generate new risks. All actors must be able to access this enormous amount of data, which requires connected systems defined according to standards. This is the Manufacturing X ecosystem, which offers a secure solution, but its implementation also requires government assistance. The structure and operating principle of the system will be presented at the Hannover exhibition in April.
ChatGPT – is it good for the industry?
As in many areas of life, artificial intelligence will play an important role in industry, including generative AI. The ChatGPT and DALL-E systems, for example, already support the work of several actors with text writing, programming aids, and design. "In the not-so-distant future, it may become absolutely commonplace for artificial intelligence to design a machine, the design of which will be checked by engineers and the necessary modifications will be made in order to obtain a device that works effectively in reality," said Dr. Jochen Köckler, Deutsche Messe. chairman of the board of directors of the company group. "This new approach saves a lot of time and helps alleviate the problems arising from the lack of skilled labor," he added. At the Hannover Messe exhibition, you can also take part in an organized tour of the exhibitors grouped around the theme, in addition to thematic forums and lectures, they also deal with the new possibilities offered by artificial intelligence.
Climate protection, sustainability
It is gratifying to see that in developed countries the demand for renewable energy sources is spreading at a faster rate than ever before, and in most places this is also facilitated by state investments. At the same time, in the case of industrial use, reliability and availability are at least as important. Several exhibitors at the Hannover Messe will present technologies that enable switching between various renewable energy sources such as wind, water and solar energy, i.e. the automated control of complex systems. In this way, it is possible for complete production lines to completely switch to renewable energy, even if they only have to plan with the construction of minimum capacity energy storages.
On the consumption side, there are also many areas waiting for modernization, for which the participants of the April exhibition offer countless solutions. "A serious problem with most industrial players is that they are simply not aware of how their hidden consumers operate," Köckler said. These can be unregulated circulation pumps, fans, compressors, or even complete equipment. All actors must take care of their intelligent control and replacement with energy-efficient versions, so that energy efficiency does not suffer in terms of productivity. "In Germany, industry is currently responsible for 45 percent of the total electricity consumption. The exhibiting companies participating in this year's Hannover Messe offer serious progress in energy efficiency," he added.
Hydrogen, the energy source of the future
Green hydrogen is a prominent topic these days and this is no accident. The industry currently sees the potential in this to become independent from fossil energy carriers and drastically reduce its carbon footprint. Hydrogen can indeed become one of the most important energy sources, as a key energy source, but this technology is worth counting on in the long term, both from the point of view of the transition and climate protection. Currently, several difficulties that need to be solved are well known. The production of hydrogen is a complex and expensive process, and a solution must also be found to the problems of availability, transportation and storage in large quantities. "More than 500 companies will participate in the exhibition in April, all of which will present solutions for the industrial use of hydrogen. With this, Hannover Messe will become the world's most important platform for hydrogen," declared Köckler.
Women and young talents
Hannover Messe also has something interesting for young people, those starting work and recent graduates within the framework of the Your Future initiative. For them, Hannover Messe organizes themed exhibition tours, forums, and presentations during the exhibition, and also connects them with interested exhibitors.
As usual, the WomenPower Career Congress is organized during the Hannover Messe, which, in addition to workshops, forums, and lectures, offers many opportunities for women to raise their careers to a higher level.
Festo: Down with carbon dioxide!
We also got to know a new development of the Festo company at the Hannover Messe announcer. The result of combining technology and biology is the PhotoBionicCell project, in which modern technological solutions were added to the ability of algae to bind carbon dioxide. The goal of the project is to achieve a climate-neutral circular ecosystem. Festo's strange-looking machine is a bioreactor that can grow algae in a controlled environment with a lot of sensors and control using artificial intelligence in order to bind and neutralize 100x more carbon dioxide than normal plants.
Hannover Messe 2023 exhibition
Location: Hannover, Germany
Date: April 17-21, 2023.
Web: https://www.hannovermesse.de
Hardware, software, tests, interesting and colorful news from the world of IT by clicking here!