If you're in the process of buying new AirPods and wondering whether the AirPods Pro or AirPods 3 are worth it, this article can help.
Apple offers several wireless earbuds tailored to different needs and budgets. Here are the most important features and parameters you should know before choosing between AirPods 3 and AirPods Pro.
Higher price, more comfortable wear
At the time of its official release, the AirPods Pro were about $70 more expensive than the AirPods 3, but of course they offer more in return. One of the most important features of AirPods Pro is the silicone ear tips, which make wearing the earphones comfortable.
THE for silicone ear tips thanks to this, the earphones do not start to press on your ears even after a few minutes. Not to mention that they fit a little better in the ear, which we especially appreciate if we plan to wear them in the gym, running or during other sports activities.
Do not forget: AirPods 3 have a sophisticated design, so they stay in the ear and you don't have to worry about them falling out.
Active noise cancellation
The other big difference between AirPods 3 and AirPods Pro is that the Pro model has active noise cancellation that actively suppresses ambient noise. This is especially useful when making calls through the headset.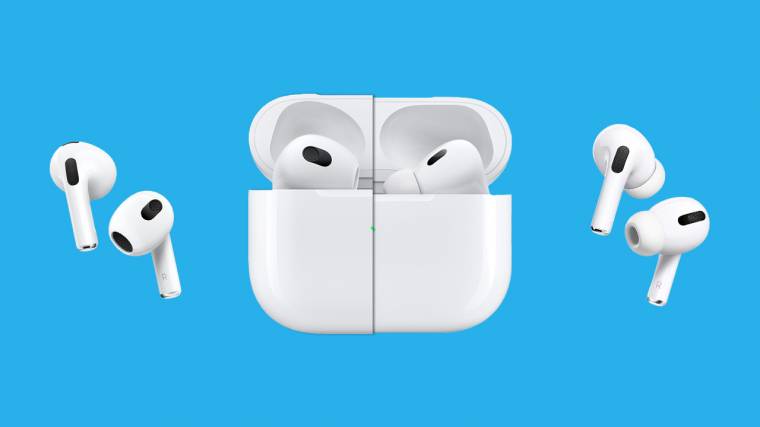 Similar sound quality, difference in battery life
As expected, the AirPods Pro offer slightly better sound quality than the AirPods 3 thanks to the active suppression of ambient sounds and a tighter fit in the ear. However, the difference is not as big as, for example, between the AirPods 2 and the AirPods Pro.
AirPods 3 have Adaptive EQ technology that adapts the sound to the person's own ears for the best acoustic experience. As for other features and functions, such as quick pairing, quick device switching or surround sound, they are the same in both versions of AirPods.
30 hours vs. 24 hours
The combined battery life of AirPods 3 can be up to 30 hours. AirPods Pro have a combined battery life of just 24 hours.
Quality headphones at the best price
If you want to buy new Apple headphones or are considering other brands, visit FixShopwhere not only a wide selection of different brands and models, but also the accessories you can also find it at a great price and with fast delivery.