Actor Cho was one of the most notable comedians of that era in Tamil cinema. He worked not only as an actor but also as a journalist. Cho is the one who can speak any opinion against Moonji from the beginning. No matter who it is, he doesn't care.
Cho is considered to be the most respected man in Tamil cinema. He once mentioned in an interview that actor Ajith is the next actor I consider next to MGR among contemporary actors. He said that he has more influence among the people. About this, another journalist who followed him, M.P. Narayanan said a few things about Ajith.
Also Read: "This is the real reason why the successor film got postponed"… Ooooh is this the point??
Journalist and actor Cho Summa is not so quick to talk about an actor. Moreover, if Ajith said so, it is a matter to be taken into consideration. That is, Ajith is giving a good advice to the fans that look at your family, don't do Balabhishekam, don't tie a kurshif on your head, I'm an actor, I'm only here to entertain you, don't worry too much about me. And he just wants to be a normal person. He wants to come out like others and be normal.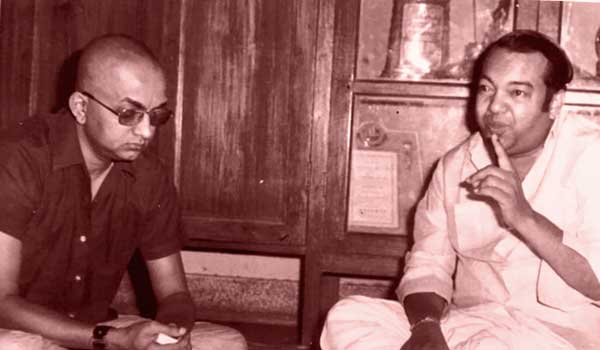 But he could not come out because of the fame he got. And Ajith is a man who has no political aspirations. Sir Ajith is another name for confidence. In a world that is afraid of something if there is a small injury, he has done more than 30 surgeries on his body and is still working diligently! Calling him what he is.
Many people benefited from him. But he won't say anything about it. Ajith does not like publicity. That's why many things he did didn't come out, the journalist said. It is noteworthy that Mohana Sundaram, Pattimanara speaker, is playing his character in Thadhavu.