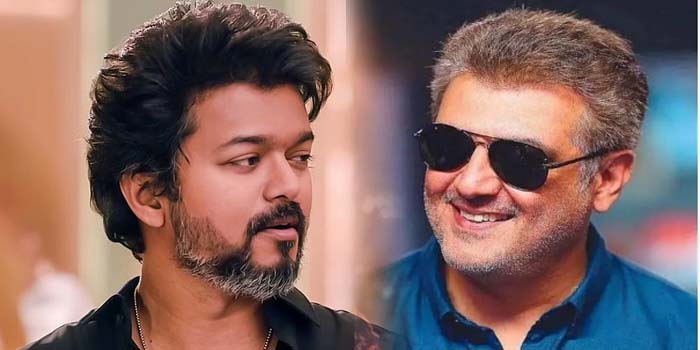 Ajith – Vijay: Actors Ajith and Vijay are the actors that the entire Tamil cinema can celebrate today. Both have been mass-show heroes and box-office tycoons.
After Rajini-Kamal, these are the actors who have received the total admiration of the people. If they started their film careers together and saw equal successes and failures, they are at an unattainable height today, the main reason is hard work and effort.
Also Read: The Leyparam that happened with the film Chinnaveedu… Finally Pakyaraj went to the point of asking for forgiveness..!
How many criticisms have they gone through? But they have reached this height without taking all of them on their heads and being only ambitious in their work.
In this situation, famous actress Sathyapriya told some interesting incidents about both of them. Sathyapriya has been giving excellent performances in character roles till date. She has acted as mother and mother-in-law to heroes in many films.
Also Read: Mani Ratnam, who shot the climax in Thalapathy… If it was like this, it would be another level.. The surprise of the director..!
Similarly, Ajith and Vijay have acted together with them. This friendship only lasted until Vijay acted in those scenes at the shooting spot where he would not talk to anyone. After that he would not talk so much,
But Ajith is not like that and Ajith is an actor who can get along well with everyone and he has shared his love story with me and Ajith asked Sathyapriya to pray for our marriage to go well.
Also Read: The copper has changed! Netizens who love Myshkin – will they be like this in 2040?