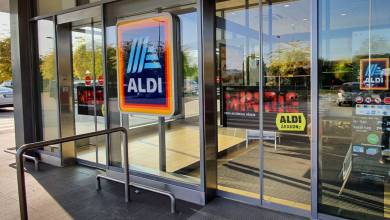 Aldi has established a global IT service center in Debrecen.
Aldi has established an IT service center in Debrecen, which is also a decisive step in terms of the German company's global activities. The Aldi International IT Services Kft. IT services center will create fifty highly skilled jobs. The HUF 1.2 billion investment was supported by the state with HUF 120 million.
This office will also be decisive from the point of view of the global activities of the German company, which already has around 160 stores and a major logistics center in our country, and which covers the operation of its entire network with green electricity. Aldi's entire global network, i.e. more than 200,000 employees, more than 7,000 stores and 80 logistics centers, will be served from here in Debrecen.
Our country is "not doing badly" in the transition to a knowledge-based economy, as evidenced by the tenth place in the world ranking of exports of high-tech economic activities, while the country is only 95th in terms of population.
As is well known, today approximately 180,000 people work in the IT services sector in Hungary. The performance of the sector reached HUF 4,000 billion last year, which represents a 19 percent increase in one year, with an export value of approximately HUF 1,000 billion.
The good news is that in Hungary last year and this year, the number of students applying for information and communication courses increased by 34 percent, the number of engineers engaged in research and development doubled, and last year 73 percent more small and medium-sized enterprises informed about product innovation than before.
Let's not forget that German companies continue to make up the largest investor community in our country. Last year, the bilateral trade turnover reached a record of 67 billion euros, and there is a good chance of doing so this year as well, after a ten percent increase in volume has been registered so far.