The new generation of the Redmi smart bracelet will be presented very soon, and we already know its details.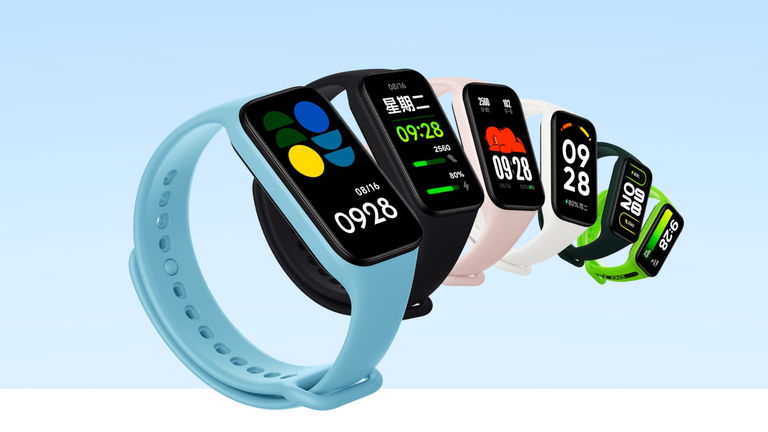 A new version of the Xiaomi's cheapest smart bracelet is on the way. According to new clues coming from China, the company is planning to introduce to the global market the new redmi band 2an improved version of its Redmi Band announced to the world several months ago.
This new installment, known by its model number M2225B1will soon land on the global market, as all indications suggest, to become the most affordable smart bracelet from the catalog of the Beijing firm.
The global version of the Redmi Band 2 is on the way
Introduced in China late last year, the redmi band 2 brings with it interesting improvements compared to the first installment, such as a bigger screen, which this time reaches 1.47 inches diagonally. For now, yes, the company remains firm in the use of TFT technology in its cheapest models, while leaving the AMOLED panels for more expensive models such as the Xiaomi Smart Band 7.
Other interesting features of this product are its battery able to offer up two weeks of autonomythe inclusion of heart rate reader with support for measuring the level of oxygen in the blood, as well as Bluetooth connectivity, a sleep monitor and other functions aimed at recording the user's health and activity values.
The Redmi Band 2 also incorporates a updated designwith an elongated screen and a silicone strap, similar to what we can find in other models of the company such as the Xiaomi Smartband 7 Pro.
At the moment, it has not been confirmed when will the launch take place of the new bracelet in the global market, but Xiaomi is already preparing the new international launches of Redmi, which will include the Redmi Note 12 series models, among other news. Therefore, we should not have to wait too long until we can see it in the catalog of wearables of Xiaomi in our country and the rest of the regions.