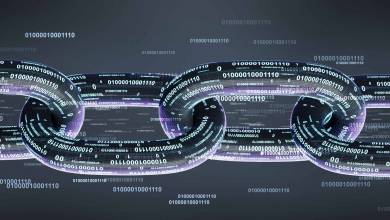 Hungary is entering the mainstream of Europe's blockchain developments.
Neumann Nonprofit Közhhasznú Kft., which provides expert background for the Hungarian Blockchain Coalition, won a total of three European tenders within the framework of the Digital Europe Program funded directly by Brussels. This is a unique success in the field of technology development, thanks to which 1 million euros (ie nearly 400 million forints) can come to our country for the development of blockchain technology.
Gergely Fábián, the state secretary responsible for industrial policy, emphasized that "Hungary must be at the forefront of introducing the most advanced technologies, so we support all initiatives that bring our country to the forefront of development and testing of blockchain technology. The EU wants to play a leading role in blockchain technology at the global level within the framework of the European Blockchain Partnership , and Hungary wants to be an active and innovative part of this endeavor in the coming years".
By building trust in data, blockchain technology enables people and organizations to revolutionize the way they share information and transact online. The three winning projects implement pilots in priority areas: food safety, the European recognition of diplomas, and the testing of the new European digital identity (eID), thereby contributing to increasing the competitiveness of Europe and Hungary and making technology safer.
"The Blockchain Coalition was created in March 2022 precisely for this reason, so that Hungary can gain valuable positions in the international strategic space and take the initiative in European blockchain technological developments and testing, as well as in answering questions of competitiveness, security and sovereignty. This is made possible by these three also a winning project, where we joined a team with the most decisive organizations and researchers in Europe," noted Tamás Czeglédi, the professional leader of the Coalition, who also managed the professional preparation of the tenders.
Hardware, software, tests, interesting and colorful news from the world of IT by clicking here!