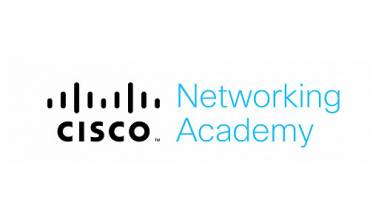 Over 25 years, nearly 80,000 people took part in it.
Since the beginning, 17 million people have received marketable knowledge from the Cisco Network Academy training courses worldwide, and almost 80,000 students in Hungary have participated in the training courses over the past 25 years – said Ottó Dalos, managing director of Cisco Hungary, on Thursday in Budapest, at the Budapest University of Technology (BME). at the anniversary event of the 25-year academy.
The Cisco Networking Academy has 3.2 million students globally, and 15 thousand in Hungary. Two-thirds of the students who have participated in the training so far were high school students, while one-third were students participating in higher education.
The trainings are very necessary because, according to surveys, up to 44,000 IT professionals may be missing from the labor market in Hungary within a few years.
Cisco aims to provide digital training for another 10 million students in the EMEA region, which includes Europe, the Middle East and Africa, over the next 10 years.
Zoltán Sisák, chairman of the board of trustees of the HTTP Foundation, said that the Cisco Networking Academy is a community organized on a voluntary basis. Its members are educational institutions and non-profit organizations that teach electronic learning materials developed by Cisco in a unified eLearning environment, integrated into their own education system (professional IT, OKJ, and higher education), using the most modern network tools used in the industry.
Charaf Hassan, dean of BME, explained: students can acquire the theoretical and practical knowledge needed in the ICT segment, as well as the problem solving, cooperation and analytical thinking necessary for a career in the 21st century, in the courses of the Network Academy. It means a new level in the cooperation with the technology company, that the completed training is recognized with credits at the university. All new technologies are included in the training, as a result of the increasingly close cooperation between companies and universities, he said.
On the 25th anniversary of the Networking Academy, awards were established: the Béla Almási Award and the Networking Academy Education Award recognize the work of those who have done a lot to make the Hungarian Cisco Networking Academy community successful in Europe and around the world. From now on, the prize is awarded every year in 3 categories by a board of trustees made up of representatives of the founders.
Hardware, software, tests, interesting and colorful news from the world of IT by clicking here!