Literally a few days ago, another NVDII graphics card in the Ada Lovelace family debuted on the market. Of course, we are talking about the GeForce RTX 4070 Ti model, whose official MSRP in the US is $ 799 (in Poland it is PLN 4,399, with the best non-referents reaching PLN 5,000 and above). With the debut of the Ada Lovelace card, competitor AMD decided to stick a tiny pin in the direction of pricing, clearly suggesting that the Radeon RX 7900 XT is the best card under $900.
AMD boasts that the Radeon RX 7900 XT graphics card is the most powerful model in the amount of up to $ 900, while the Radeon RX 7900 XTX is the most powerful model in the amount of up to $ 1,000.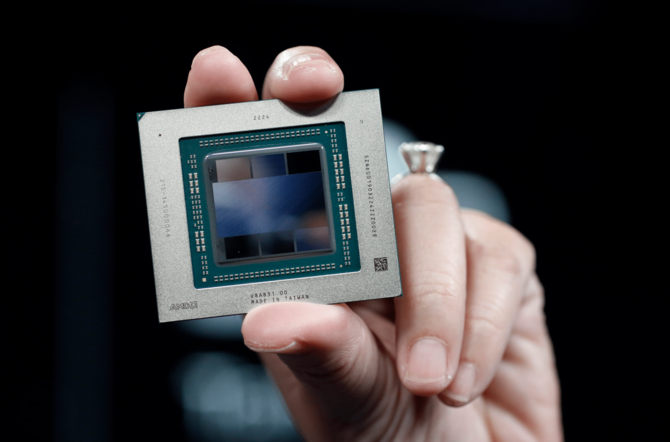 On the occasion of providing the media with a full multimedia presentation related to, among others, With the premiere of the new generation of laptop processors and the first RDNA 3 mobile graphics chips, AMD has released several slides in which the corporation boasts of the capabilities of its existing Radeon RX 7900 XT and Radeon RX 7900 XTX graphics cards. The first of the models, compared with the GeForce RTX 4070 Ti, was recognized as the most efficient system at a price below $900. Not only the performance in a few selected games was compared here (4K resolution, highest details), but also some details about the specifications of both models.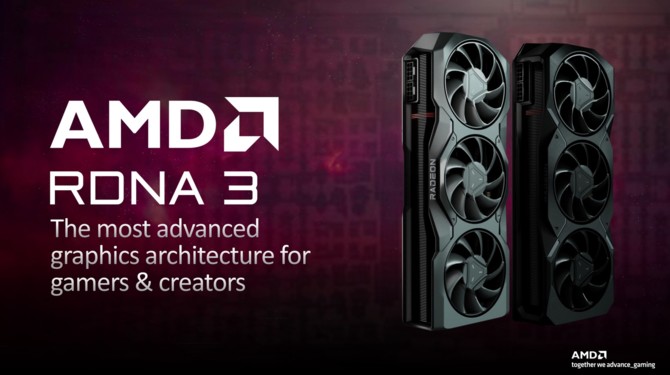 AMD additionally boasts that their currently top model Radeon RX 7900 XTX is the most efficient graphics chip at a price of less than $ 1,000. For this purpose, another slide was prepared in which the performance in the next selected games was compared (also in 4K and at maximum graphics settings), and the purely technical specification of both graphics cards was compared. There was even a comparison of the length of the cards, emphasizing that the AMD reference project measures 287 mm, while the NVIDIA GeForce RTX 4080 Founders Edition has a length of 310 mm. We'd love to hear your opinion on the comparison below 🙂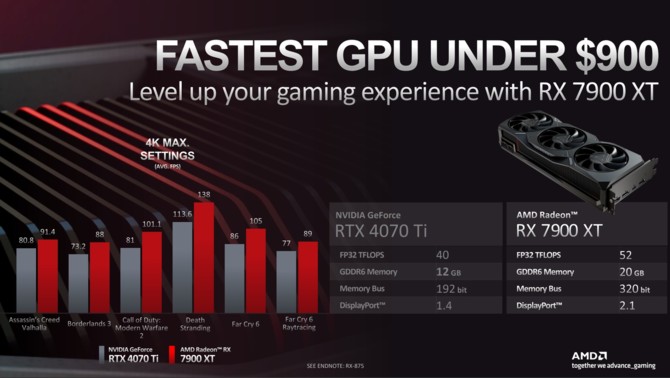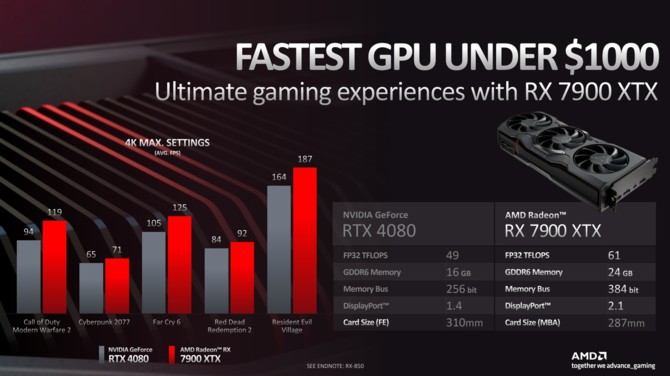 Source: AMD