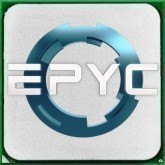 There is no doubt that AMD has done a great job in recent years. The until recently elusive Intel has finally caught up not only in the category of consumer processors, but also in the category of server units for special tasks. What's more, after the recent release of EPYC 9000 chips, AMD's advantage over competing solutions has only increased, as shown by the latest result of the new 96-core processor in the PassMark benchmark.
AMD EPYC 9654 with 96 cores and 192 threads is the absolute leader in the PassMark benchmark. The Red chip scores twice as good as the consumer Intel Core i9-13900KS chip.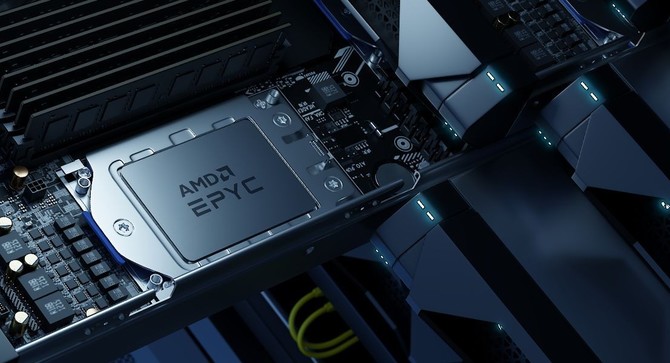 We are talking about the flagship AMD EPYC 9654 processor with 96 cores and 192 threads, which works at 2.4 / 3.7 GHz (base / Boost). As the ranking below shows, this system has a score of 124,000 points in PassMark and is currently the absolute leader among all CPUs. The new Red chip beats the previous server flagship EPYC 7773X (64R/128W) by almost 37%. It's also twice as fast as the recently released Intel Core i9-13900KS consumer chip that goes up to 6.0GHz right out of the box.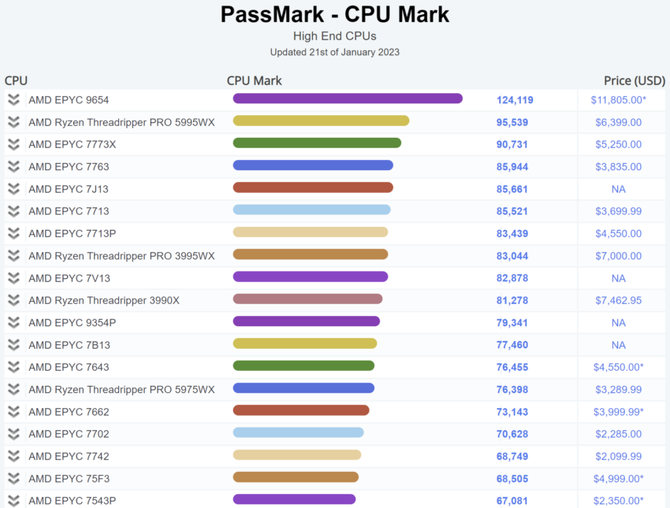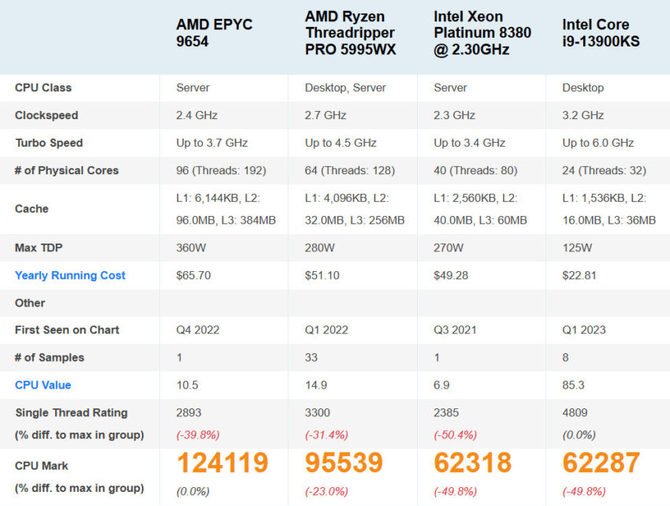 The recent premiere of AMD EPYC 9000 chips does not mean the end of the Red offensive. The manufacturer is preparing not only consumer Zen 4 systems with 3D V-Cache memory, but also another series of Ryzen Threadripper models (probably also with 96-core models), as well as EPYC server processors based on the Genoa-X architecture, which thanks to 3D V -Caches are to have up to 1 GB of L3 cache. We're just curious to see what Intel's response will be. The blue ones recently showed the long-awaited Sapphire Rapids models and are getting ready to announce the new Xeon Workstation processors. We look forward to direct comparisons of these models.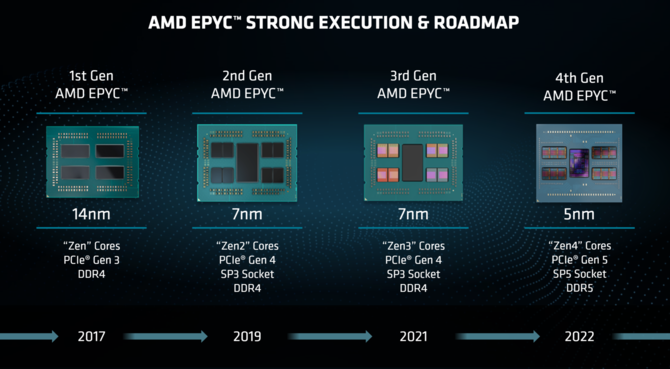 Source: Hardware Info, VideoCardz