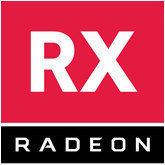 AMD has not had a good run in recent weeks when it comes to the department with graphics cards. The network is still boiling after the problems that appeared in part of the reference batch of the Radeon RX 7900 XTX graphics card, where too little liquid in the vapor chamber negatively affects hot spot temperatures, thus blocking the full capabilities of the flagship RDNA 3 chip. Another problem was revealed to the network, but related to some Radeon RX 6000 graphics cards. In a short time, nearly 50 cases of damage to the graphics cores themselves as well as other elements were reported.
Reports of damaged Radeon RX 6000 graphics cards began to appear in the network. Both the computing matrices themselves and other elements, i.e. the controller and the memory bus, were damaged.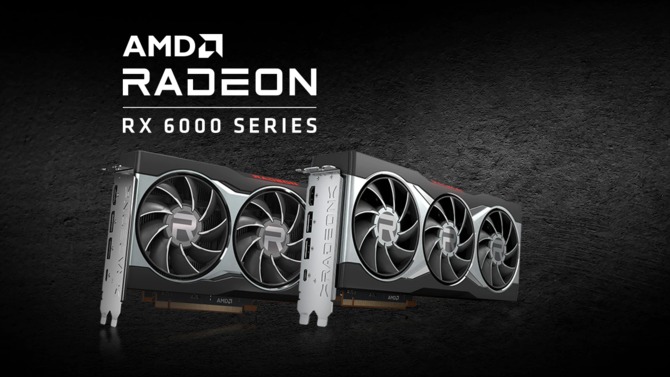 YouTube channel, KrisFix-Germany, dealing with electronics repair, published video material presenting an unusual problem that some users of Radeon RX 6000 cards, specifically models based on the NAVI 21 graphics chip, suffered from. At a similar time interval, but in all cases after installing the December Adrenalin Edition 22.11.2 drivers. In exactly 48 cases, the NAVI 21 graphics chips themselves were damaged (in the pictures below you can see that they are simply destroyed), as well as other elements, including the memory controller, memory bus and SoC.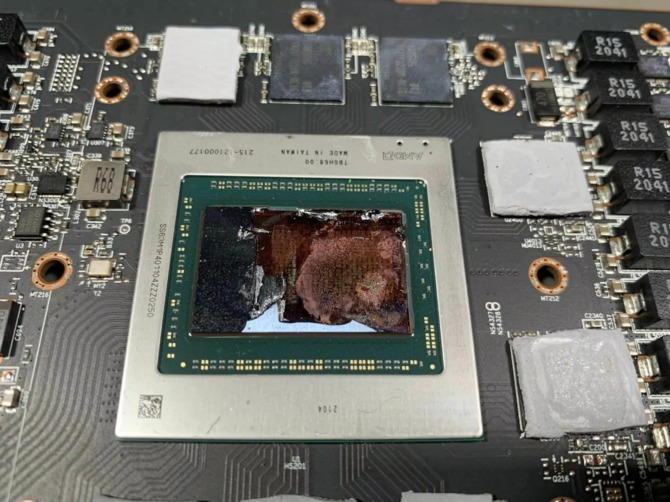 According to the accounts of people with broken graphics cards, none of the models was used in an excessively intensive way. The cards were mostly played and worked on. One common denominator is the previously mentioned graphics drivers in version 22.11.2. The official reason for the destruction of the NAVI 21 graphics chips (interestingly, all damaged models supposedly use the reference cooling design from AMD) is currently unknown, and the case seems to be in development. There is a possibility that drivers and accidental disabling of thermal protection for the GPU are behind the problems. Until the official position of the manufacturer, however, this is only one of the alleged reasons. However, there is no denying that such problems affect the perception of AMD's Radeon department even more negatively.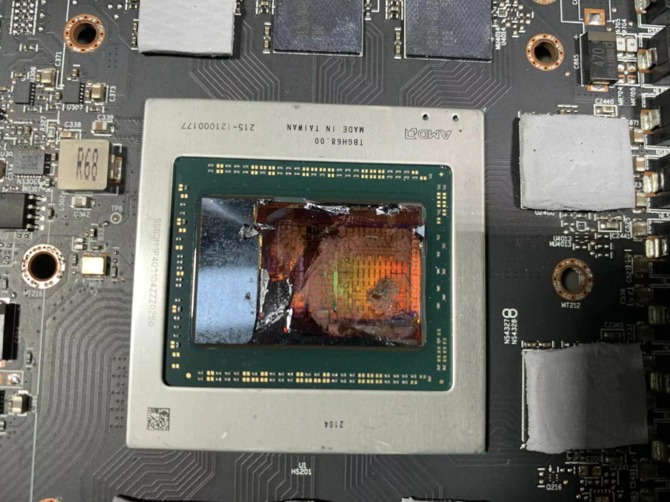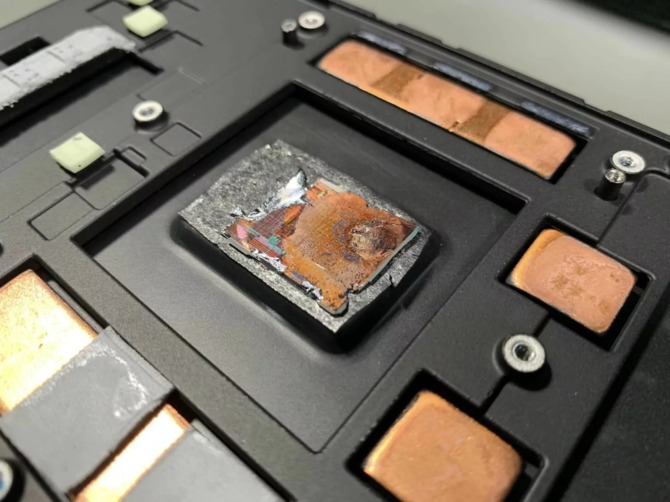 Source: WCCFTech, YouTube KrisFix-Germany