From the moment of its release, the AMD Radeon RX 7900 XT and RX 7900 XTX graphics cards have been known to have a significant problem with energy efficiency in idle mode or during video playback. Moreover, it is worth noting that these chips consume a relatively large amount of power also during gaming. However, as it turns out, a significant improvement in this aspect can be provided by improved drivers. The ComputerBase service has just shown that it is definitely worth updating them to the latest version.
The recent driver update to version 22.12.2 significantly improves the energy efficiency of the Radeon RX 7900. In some cases, the results can be even several dozen percent better.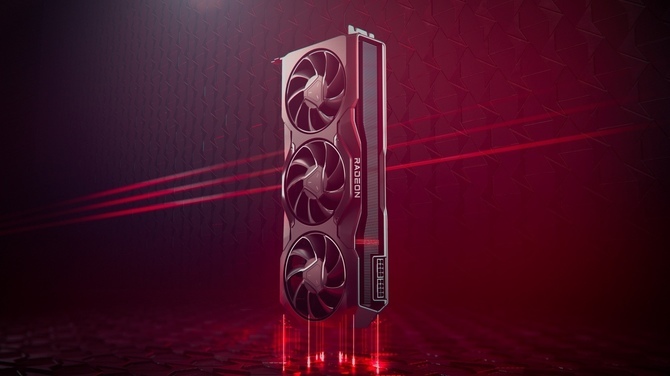 According to the test, when playing a YouTube video, the Radeon RX 7900 XT with the existing drivers consumed 71 W, while the RX 7900 XTX model consumed 81 W. The recent driver update to version 22.12.2 significantly improves these results, because with their participation the power consumption decreases successively up to 46 W and 54 W. This is very good news for the owners of these cards, although it is worth adding that many other high-end units perform much better here. For example, the Radeon RX 6900 XT consumes 34 W in the same test, and the GeForce RTX 4080 – 30 W.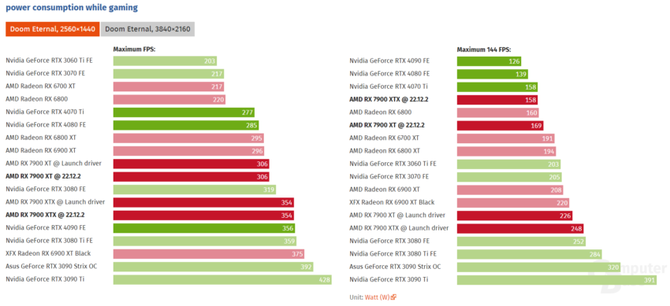 In games, the lower power consumption is also noticeable, although only when the number of frames per second is limited. This can be seen in the example of Doom Eternal in 1440p resolution (screen above), where the RX 7900 XTX chip notes an improvement in energy efficiency by 57%, and the RX 7900 XT by 34%. It is worth adding that today a newer driver version 23.1.1 is available, but it does not show any improvements compared to the discussed version 22.12.2. More details can be found in the test computerbase.
Source: ComputerBase, VideoCardz