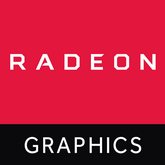 AMD Radeon graphics cards are not very popular among gamers who care about the highest smoothness in titles with ray tracing enabled. This is due not only to the lower performance compared to the competition, but also to the lower prevalence of the FSR image scaling technique. The manufacturer published performance results in popular games to convince demanding users to choose models from the RDNA 3 series.
AMD tested the performance of the Radeon RX 7900 XT and 7900 XTX graphics cards in popular titles. Depending on the selected FSR 2.1 mode, players can count on up to two times the number of frames per second.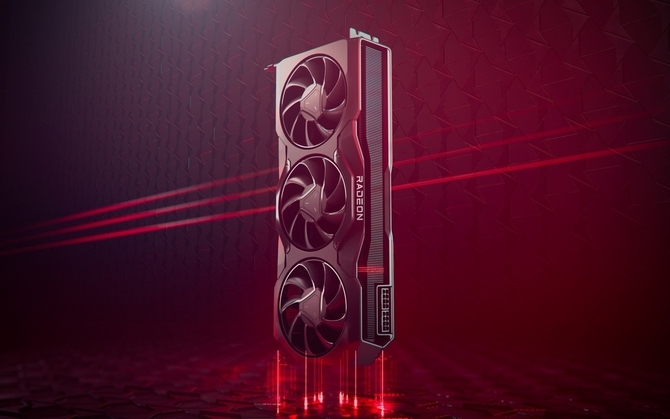 AMD decided to remind you of the possibilities offered by the inclusion of FSR 2.1 in popular titles. All games except F1 22 were tested on a platform consisting of an AMD Ryzen 9 7900X CPU, MSI MEG X670E Ace motherboard, 32 GB DDR5 RAM and Windows 11 Pro. The barrier of 60 frames on the highest details in 4K resolution was exceeded only in the case of the latest part of Spider-Man's adventures. The situation improves significantly when FSR is enabled in quality mode, as performance increases by more than 50 percent. Even better results can be counted on by players who accept a slightly lower sharpness of the image and use the balanced or maximum smoothness mode.
Cyberpunk 2077 has a separate slide. Although more than two years have passed since the release of CD Projekt RED's work, the creators still care about the development of the graphic design. For this reason, the Polish title is a challenge even for the fastest graphics systems. The Radeon RX 7900 XTX at 2560×1440 resolution reached 40 frames per second, and in 4K this value decreased to only 21 frames, effectively making the game unplayable. Enabling FSR 2.1 is mandatory, as quality mode provides a near-double improvement in performance. Please note that the presented performance applies only to "classic" Ray Tracing, so the tests did not take into account the most demanding graphic options.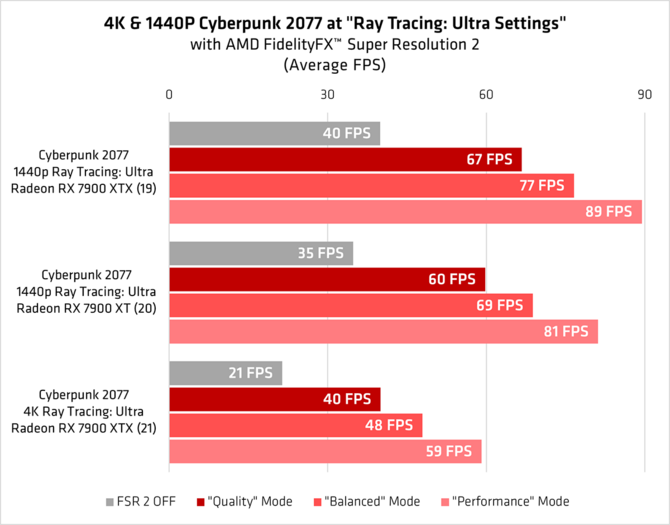 Source: AMD