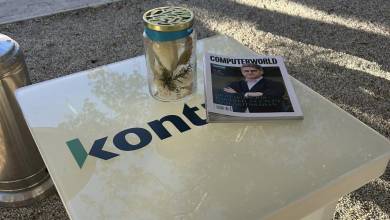 For the development of augmented reality technologies and the coordination of work, the XR Coalition was established with the participation of universities, companies and large companies – announced Gergely Kovács, researcher and innovation manager of the Defense Innovation Research Institute, on Tuesday in Balatonfüred, at the 14th Balatonfüred Infotér Conference.
The coalition connects experts, industry actors and the government, thus helping the economic utilization of technology, for example in the fields of trade, education or healthcare – stressed Gergely Kovács. According to him, Extended Reality (XR) technologies enable interaction between the real and the virtual world, and he cited virtual glasses as an example.
Imre Porkoláb, the minister responsible for defense innovation at the Ministry of National Defense, emphasized that the XR technology will begin to develop rapidly in the next three years. He emphasized the importance of technology in the field of military education and logistics. He indicated that the coalition was formed with 18 members, and that international partners are also expected to participate in the future.
Szabolcs Szolnok, the deputy state secretary responsible for technology at the Ministry of Economic Development, called the establishment of the coalition an important competitiveness factor and assured the members of his support. At the three-day 14th Infotér Conference, 17 topics were on the agenda, interpreted by 120 speakers. On Wednesday, among other things, the topic was artificial intelligence, on Thursday cyber security and the circular economy.