The new beta version of Android 13 is now available for Google Pixel series devices.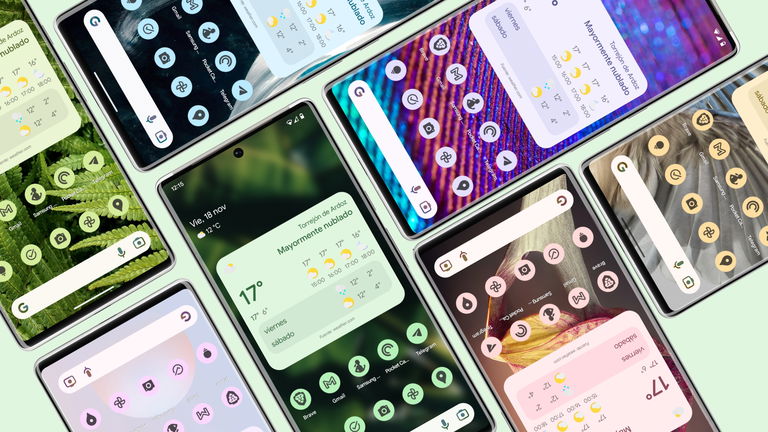 a new version beta of Android 13 it's on its way to Google Pixel series devices. It's about the second beta of Android 13 QPR2the incremental version of the operating system whose arrival is scheduled for next March.
In addition to some changes and performance improvements, this update contains the January 2023 Android security patchso that all users adhered to the beta program can already benefit from the security improvements introduced by said patch.
Android 13 QPR2 Beta 2 It is an exclusive update to the Pixel series. However, part of the news that will arrive together with the stable update for the month of March, will end up landing on a greater number of devices from other brands.
What's new in Android 13 QPR2 Beta 2
Despite being a incremental updateAndroid 13 QPR2 Beta 2 introduces some important changes that users who decide to install the new version will discover as soon as they update. They are the following:
Support for Emoji 15.0: The latest beta version of Android introduces the new emoji included in the Unicode Emoji 15.0 standard, including emojis for Wi-Fi, moose, ginger, and many more.
Direct access to notification history: when displaying the system notifications panel, a button will now appear that allows direct access to the system history, with all the notifications received in the last hours.
Google Home icon in device control panel: The device control menu in the quick settings panel now shows the Google Home app icon, representing the app that provides these controls.
Apart from these news, Android 13 QPR2 Beta 2 also introduces performance improvements and fixes some bugs present in the previous version.
Mobile phones compatible with Android 13 QPR2 Beta 2
it's possible install Android 13 QPR2 Beta 2 on any Pixel smartphone starting with Pixel 4a. Previous models are not compatible with this version.
Google suggests that these types of versions are appropriate for use on a day-to-day basis, since they do not introduce too many changes in terms of system architecture, and therefore, there should be no major failures. Even so, some minor errors could appear that will not be corrected until the arrival of the third and last beta.
To install the new beta of Android 13it's possible sign up for the android beta program and select the device you want to add. There is also the possibility of install the update manually previously downloading the update packages, available under these lines: