Google plans to support Connect device selection into the default Android media player, giving users a more fully featured audio experience.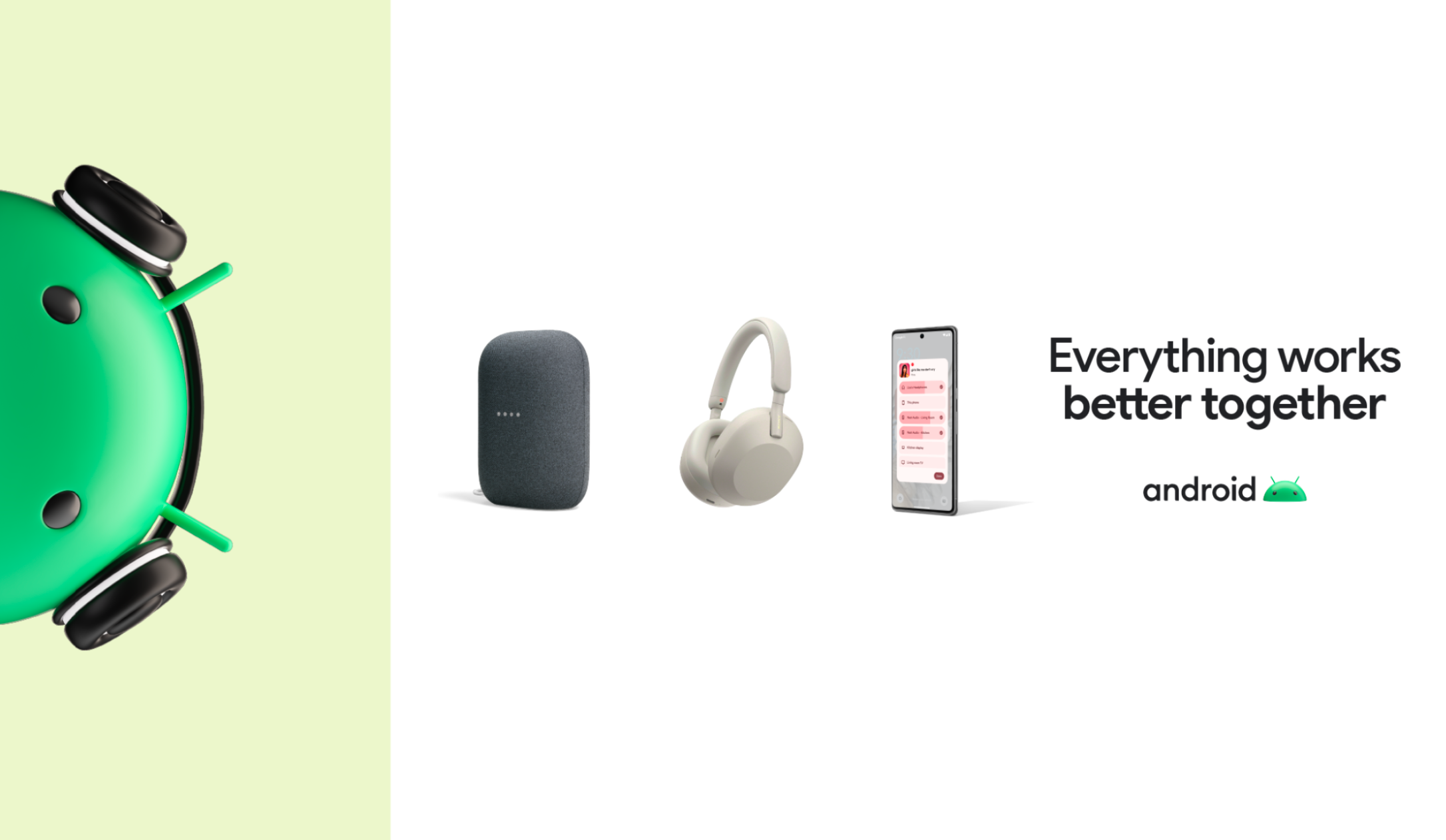 For Android users, the bread and butter of the experience has always centered around the idea of flexibility and customizability. Over the past couple of years, we've seen vast improvements that focused on changing the core look with Material You and giving the OS a lot of polish with the introduction of Android 13. For the most part, it's a great experience, one that has continued to evolve to introduce a number of welcome changes, enhancing convenience and bringing true quality-of-life updates that almost anyone can appreciate.
Although Google typically holds its own events to share updates around its software and hardware, the company has been a regular at CES for some years, bringing fun while sharing its message around technology. This year is no different and sees the company having a physical presence at the convention focused around Android. The company not only celebrated its milestones but also announced a new update that will allow Android to become more interconnected with the devices and services around it. Google shared how it's using Android 13's built-in technology stack to create a better network of compatible devices and services, especially with music streaming service Spotify. It plans to give the default media app in Android a boost, allowing it to control and deliver music to Spotify Connect devices.
If you're someone that has smart speakers located in different areas of your home or office, chances are, you've been in a situation where you've moved around the space, and the audio needs to be toggled to different speakers in order to continue enjoying your tunes. For the most part, you'll be doing this through your phone or maybe a tablet, and sometimes it can become tedious, especially if you need to open up the app to make these changes. Android has media output controls, giving users the option to select a device and stream music to it. The output controls even got a slight revamp with the refreshed media player built into Android 13.
If you're a Spotify user, what you might have noticed missing from the new Android media player is that despite most features being present, there isn't the ability to toggle audio through Spotify Connect devices. Spotify Connect devices use different technology and offer benefits such as increased battery life of the connected device, higher quality playback, seamless playback when switching devices, and more. While this can currently be done from the Spotify app, being able to switch devices from the built-in Android media player will make things even more convenient, with easy access from the notification panel and lock screen.
Furthermore, Google is taking things a step further, with a feature that will allow your music or podcasts to stay with you throughout the day. You'll be able to play it on your audio device at home, then move to the car and then have it pop up on your phone. While this is something that can be done in some form right now, Google is making it more seamless by having notifications pop up on compatible devices that will instantly transfer the audio once the notification is tapped. This pop-up will arrive every time you move locations and there is a compatible device nearby that can accept the content.
As you might expect, this could become pretty interesting over time, the same way that Android's current connected features like Fast Pair and Nearby Share work and have evolved over time. While Google didn't give an exact date of when to expect the Spotify update, it will surely announce the change when it is available. For more exciting news, be sure to check out all our exciting CES 2023 coverage.