The latest beta update is a minor one but brings some welcome bug fixes to Android 14.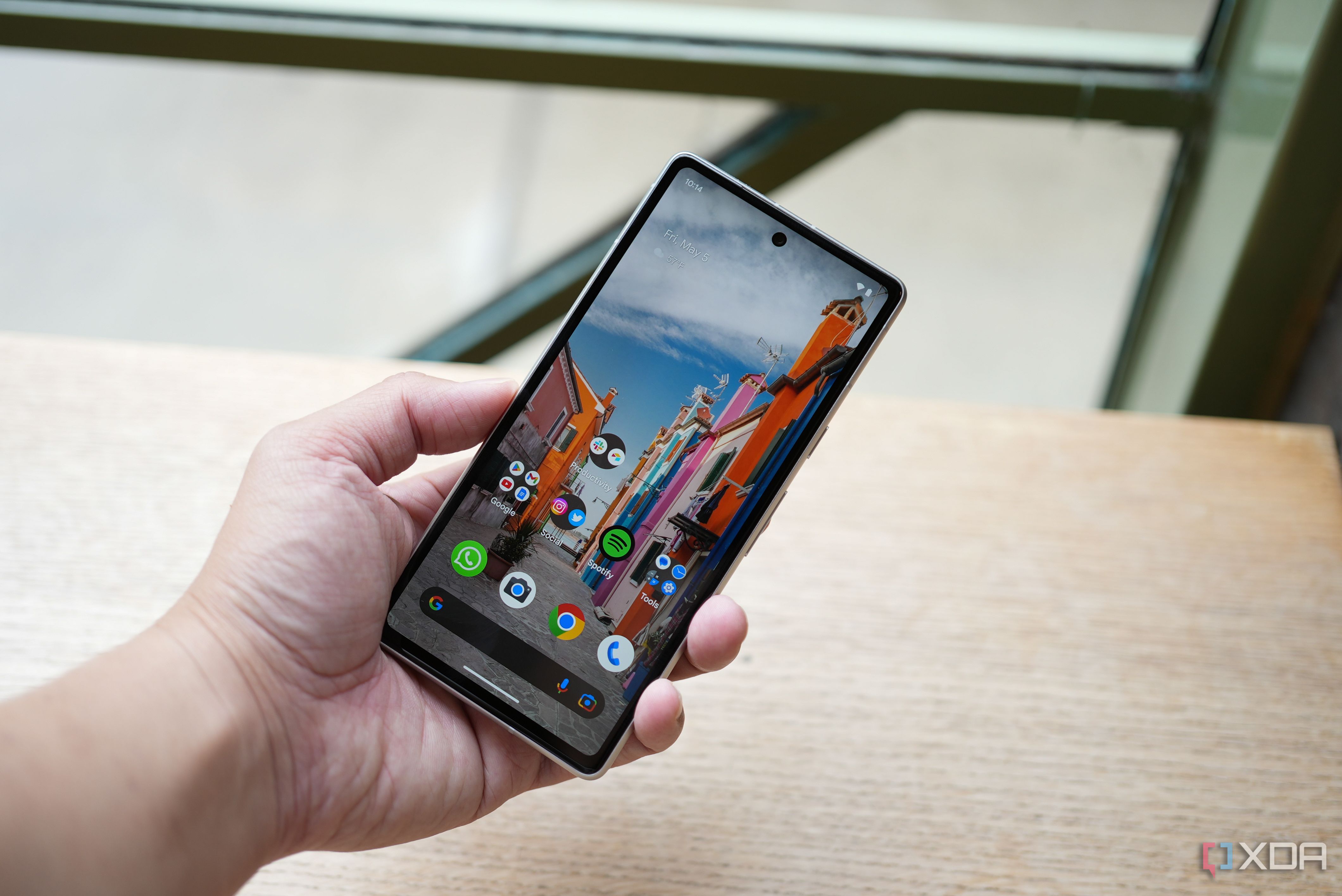 Pixel 7a in the hand
Key Takeaways
The Android 14 Beta 5.1 is a minor update bringing some welcome bug fixes that tackle connectivity and performance issues.
The update also resolves a SIM card detection issue, connectivity interruptions, and a blank home screen problem after unlocking the device.
Google is actively addressing small issues ahead of the official release, users with compatible Pixel devices can download the update if the device is enrolled in the Android Beta Program.
We're starting to get closer to an official release, with Google delivering a new bet update for Android 14. Beta 5.1 arrives bringing some important bug fixes, especially for the Pixel Fold. The update is now rolling out as an over-the-air (OTA) patch coming in as version UPB5.230623.005/.A1. Per usual, the update will be available for the Pixel 4a 5G, Pixel 5 series, Pixel 6 series, Pixel 7 series, Pixel Fold, and Pixel Tablet.
If you're currently part of the beta, you can now grab the latest update by heading into the Settings menu, and performing a System Update. As far as what this update includes, Google has listed the bug fixes included with the official release notes, with a major one coming to the Pixel Fold that fixes a performance issue that was occurring when the feather-styled live wallpaper was activated and in use.
Fixed an issue that caused the system to stop detecting a SIM card if Fixed Dialing Number (FDN) features were enabled.
Fixed an issue that caused connectivity interruptions for devices with carriers using 5G standalone (SA) mode.
Fixed an issue for some devices where a blank home screen displayed after unlocking the device.
Fixed a performance issue by temporarily disabling feather-styled live wallpaper on Pixel Fold. The live wallpaper version will be re-enabled after the other underlying issues are fixed.
As far as other fixes go, Google has patched an issue that caused connectivity interruptions, a blank home screen when unlocking the device, and a SIM card issue that prevented it from being detected in certain circumstances. You can check out the full list of fixes below taken verbatim from the Google release notes.
While this isn't a major release, it's still good that Google is catching and fixing these small issues ahead of the update's official release. If you have a compatible Pixel device and are on the beta, you can now download the update. If you aren't on the beta and want to give it a try, you can enroll in the Android Beta Program and give it a try. You can also download and install Android 14 without registering as well, just make sure you back up any important information before doing so.