If you use Android Auto, you will be happy to know that the tool is finally going to receive one of the most anticipated changes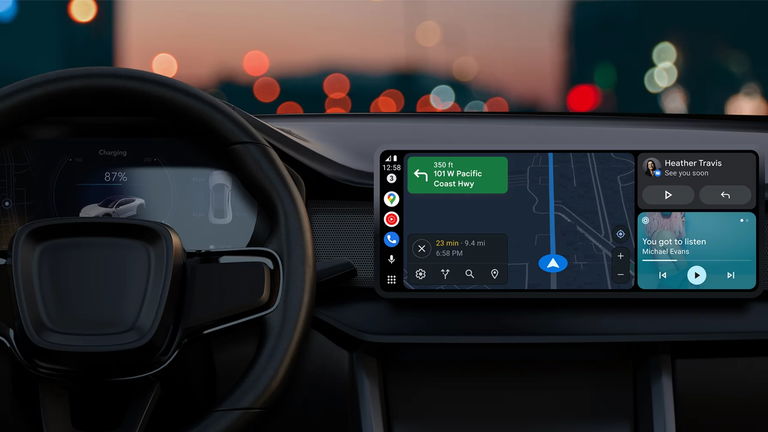 After entering your big redesign known by his codename "Coolwalk", Android Auto ready to introduce your next big thing. The Google platform for vehicles has begun to be updated in the cars of some users, to introduce an option that has been requested for a long time by many of the people who use Android Auto every day.
It is about the possibility of control music or podcast playback through a progress bar integrated into the multimedia content playback widget, without the need to use the mobile screen (with the dangers that this entails while driving).
Interactive progress bar lands on Android Auto
Until now, there was no way to choose the point from which you want to resume playback from a podcast, audiobook, or song directly from the Android Auto player. In order to do so, it would be necessary to use the device connected to the car and control playback from there.
However, that is changing with the latest addition to Android Auto, which some Android Auto users are already seeing on their vehicle screens. As can be seen in the image below these lines, the option to control playback more precisely through the progress bar.
It is unknown what the requirements are to be able to use this function, since at the moment not available to all usersand it is appearing little by little as Google is applying the necessary changes at the server level.
In any case, most likely don't have to wait too long to be able to enjoy the changes in our vehicles through Android Auto. As always, it is recommended download the latest version of the app through Google Play to not miss any news.