The World Cup match between Bangladesh and Sri Lanka is taking place in Delhi. In this match, Mathews was given out as he did not face a single ball under the 'time out' rule while Sri Lanka were batting. The incident has now sparked controversy.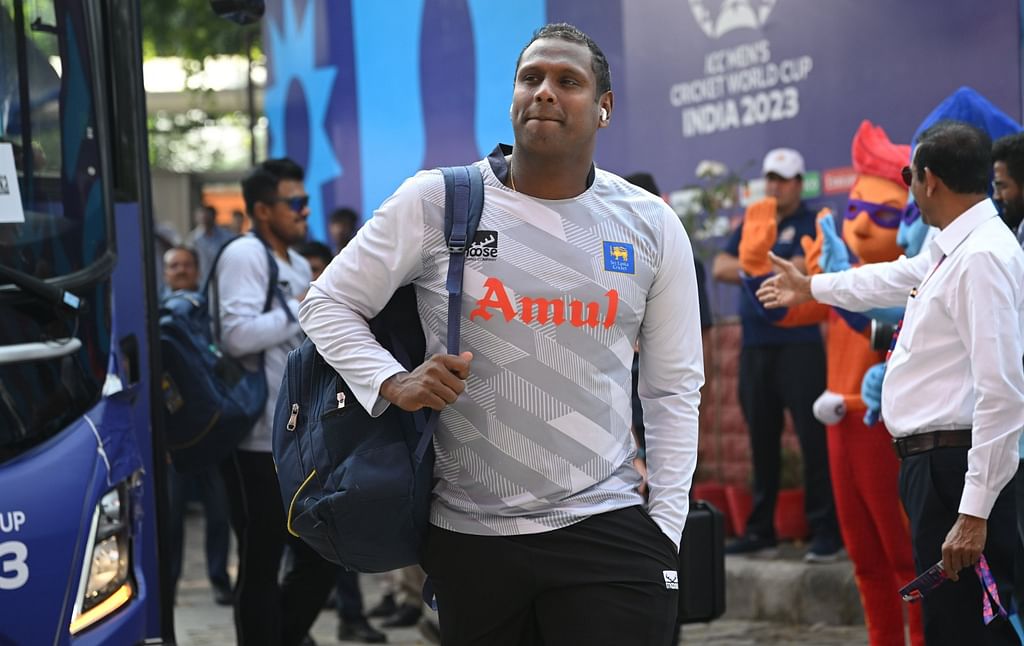 In this match Bangladesh won the toss and declared to bowl first. The Sri Lankan team batted first. Shakib Al Hasan bowled the 25th over of this match. Shakib Al Hasan took the wicket of Samarawickrama in the second ball of this over. Next, Angelo Mathews will play for Sri Lanka. He also got ready from the pavilion and entered the stadium. But he motioned to the players in the pavilion to bring another helmet in case there was a problem with his helmet.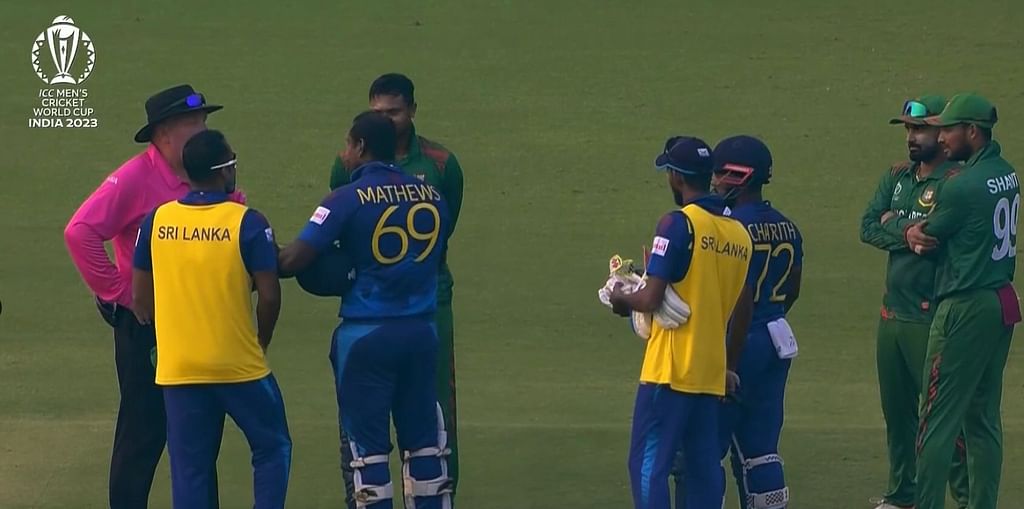 They also searched and brought another helmet. However, in the meantime Mathews appealed for delay in batting on behalf of Bangladesh. The umpires consulted and gave Mathews out as per the 'time out' method.
Mathews was very dissatisfied with this. He argued with the referees. He tried to explain his position to the Bangladesh players. But, to no avail. Mathews was given out and dismissed.
What does fate say? According to ICC Rule 40.1.1 'When a batsman is out, the next batsman must be ready to bat within 2 minutes. (It means to stand on the field ready to face the ball' This is the rule. But when Mathews was not ready to bat for more than 3 minutes, Bangladesh appealed. The umpires also gave out.
Mathews became the first batsman in the history of men's international cricket to be dismissed by the 'time out' rule. Post your thoughts on this in the comments!