Analysts at JP Morgan are keeping track of shipping estimates of iPhone 14 models around the world to gauge the disparity between demand and supply. According to the latest note published by the analysts, this disparity has effectively disappeared.
China's struggles to contain a new COVID outbreak tanked iPhone 14 Pro production capacity and before the holidays Apple was facing an estimated shortage of 15-20 million units. But now the holidays are over and China has shifted its policy, which allowed factories to reopen at normal capacity.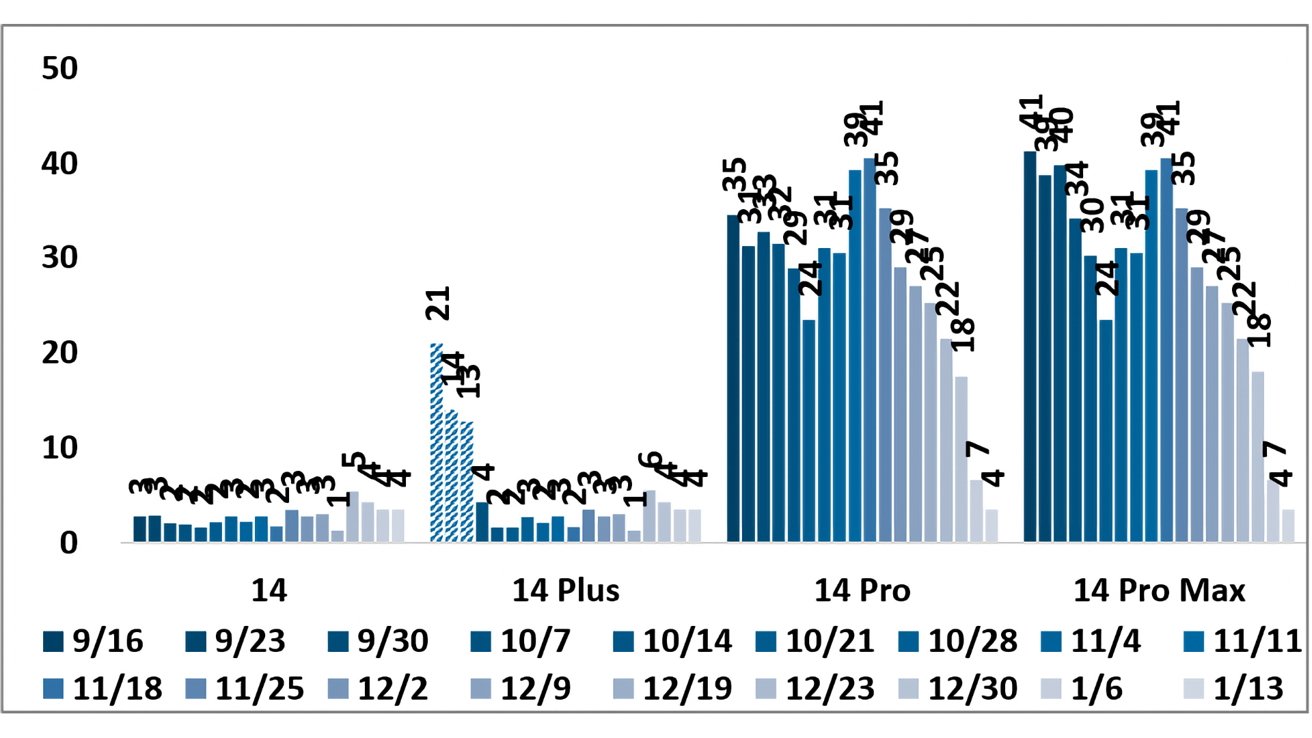 Lead times for the four iPhone 14 models (source: JP Morgan)
Delivery dates for the two iPhone 14 Pro models around the world are under a week now, which the JP Morgan analysts see as a clear sign that supply has caught up with demand for the first time since launch.
All four iPhone 14 models have short wait times, around 4 days on average. In the US, for example, shipping takes 5 days or so. In China and Europe the wait times are even shorter, around 3 days, also most SKUs are available for in-store pickup as well.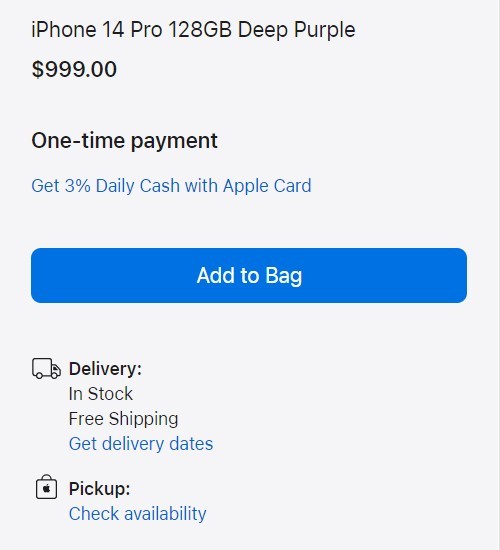 That's good news for Apple, but the company is still heavily reliant on the facilities at Zhengzhou – the so-called "iPhone City" is currently the only place on Earth making iPhone Pros.
Apple's partners are already producing vanilla iPhone 14s in India and Cupertino has plans to expand that capacity (India-made iPhones account for only 5% of the total right now, the plan is to make that 25% by 2025).