Apple Maps now allows users to make parking reservations through the app, with access to over 8,000 locations.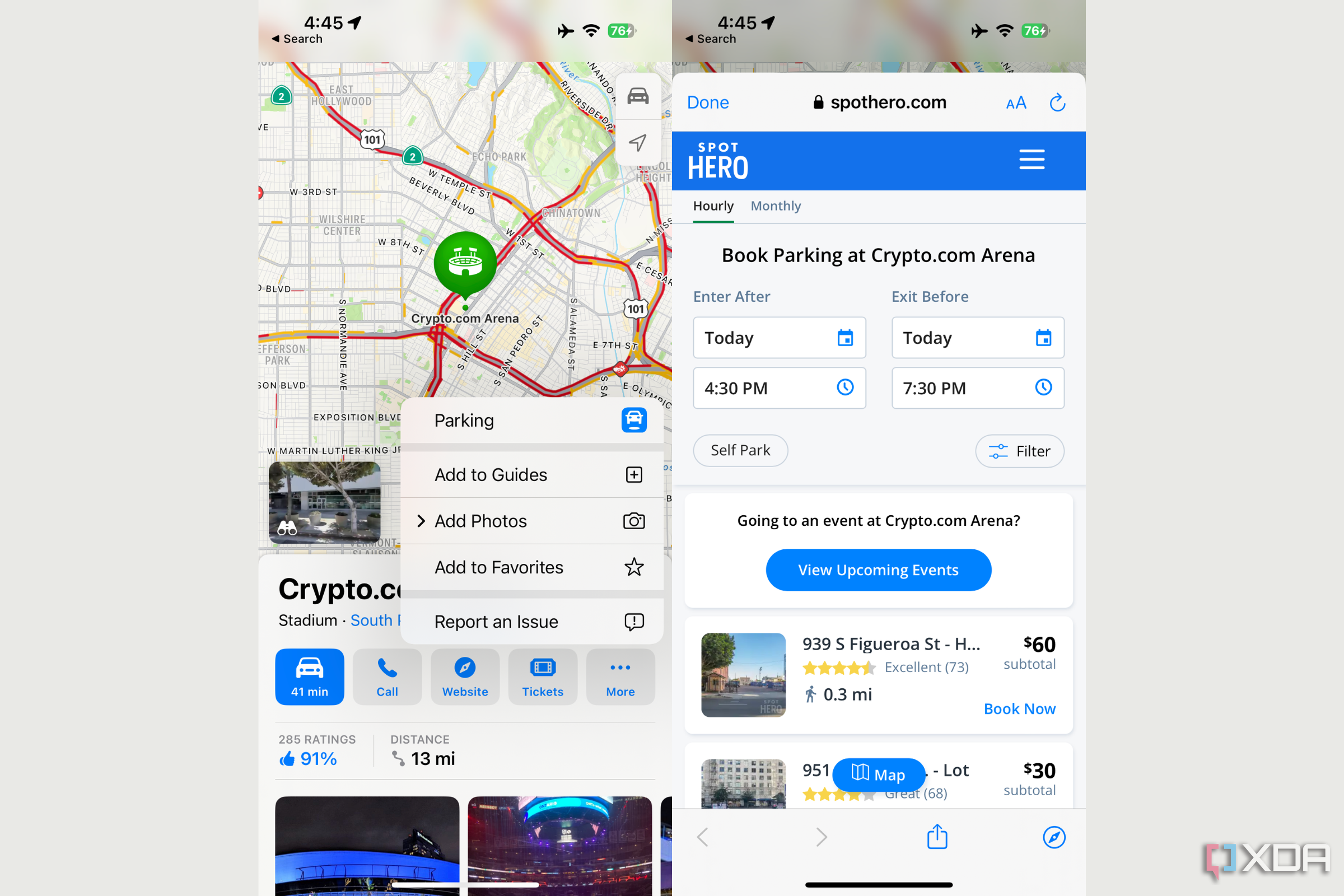 For some years, Apple has been doing its best to make its Maps app a better product. The company has added features like multi-stop routing, enhanced navigation when cycling, look around, and more. Today, the company announced a new partnership that's going to help users reserve parking spaces in supported areas. The new partnership with SpotHero will provide users easy access to over 8,000 parking locations within the United States and Canada.
If unfamiliar with SpotHero, it started its business in 2011, and is a digital parking marketplace that allows drivers to reserve and pay for parking spaces. As of now, it reports that it has partnered with over 1,600 operators and is located in more than 300 cities across the United States and Canada. While this is great news, when it comes to venue or location support, it's really hit-and-miss, so you'll want to check ahead of time to make sure that SpotHero offers its service in the area that you'll be parking.
In order to access the new menu, you'll need to pull up your destination in Maps, tap into the More section, then if its available, you should see a new Parking option. Once you tap on this, it will navigate you to the SpotHero website where it will allow you to book parking for that day or another date in the future. Unfortunately, the experience isn't integrated into the app and just dumps you to the SpotHero website.
SpotHero does offer several ways in which parking can be filtered like Self Park, Garage Covered, Valet, EV Charging, just to name a few. While this all seems seamless, when it comes to payment options, you need to proceed as a guest or create an account with the website. While this is certainly convenient, it isn't completely integrated within the app, so the experience does lack the traditional Apple polish.
---
Source: MacRumors