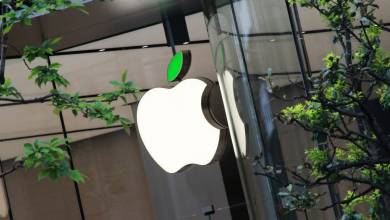 Samsung also has a similar initiative.
Apple will capture about half of the global refurbished smartphone market in 2022. The second place was taken by Samsung with 26 percent of sales – according to research company Counterpoint from your data.
The results also revealed that refurbished smartphone shipments globally increased by 5 percent compared to the previous year. That's in stark contrast to new phone shipments, which according to market analyst firm IDC will decline 11.3 percent in 2022.
Counterpoint believes that the global figure was pushed back by the fact that sales of refurbished smartphones fell by 17 percent in China, which was largely caused by the resurgence of the covid epidemic there and the accompanying wave of restrictions.
"Apple's global volume in 2022 increased by 16 percent compared to the previous year, bringing its aftermarket share to over 49 percent," Counterpoint wrote in a statement, adding that the tech giant is currently the fastest-growing brand in the used and refurbished sector worldwide.
However, Glen Cardoza, senior analyst at Counterpoint, noted that the supply of refurbished devices remains limited as people keep their smartphones longer.
Refurbished iPhones purchased through Apple's online store come with a fresh battery, a new outer casing, freshly replaced parts (if needed) and a one-year warranty. The devices are thoroughly cleaned and tested before delivery. What's more, they are shipped in a brand new box with new cables and accessories.
As customers continue to upgrade their devices and many choose to trade in their existing iPhones, Apple's Refurbished Devices (and other devices) website is constantly updated.
Samsung also has an online store that sells refurbished phones, offering similarly deep discounts on some high-end Galaxy devices. And like Apple, Samsung thoroughly refurbishes the device and adds brand-new components before reselling it.
Hardware, software, tests, interesting and colorful news from the world of IT by clicking here!