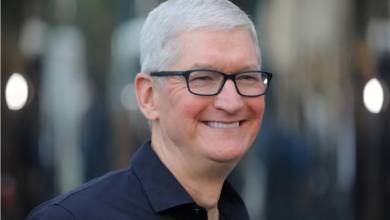 Tim Cook himself suggested adjusting the compensation in light of the feedback he received.
Tim Cook will be paid about 40 percent lessas last year, according to the information published by Apple from the annual shareholder information, but what is surprising is that the reduction was proposed by the CEO himself. It appears that only 64 percent of the "Say on Pay" votes cast on executive compensation proposals at the tech giant's 2022 annual advisory meeting supported keeping the 2021 pay packages. Although this still represents a majority of votes, 94.9 percent of shareholders who voted last year supported executive compensation proposals, which represents a significant decrease of "supporters" compared to the previous year.
Of course, in order to finalize this year's salary packages, Apple's compensation committee did not have to be told twice to adjust the remuneration downwards, which was also greatly facilitated by the fact that Tim Cook "voluntarily" proposed reducing his salary in light of the feedback he received.
As a result, Cook's target salary for 2023 is $49 million, down $35 million from his 2022 CEO earnings. His base salary remains at $3 million and his annual bonus is unchanged at $6 million, but the value of his stock awards has dropped from $75 million in 2022 to $40 million this year. This has also changed in its structure: this year it is 75 percent performance-based and 25 percent time-based, instead of 50-50 as in 2022.
The truth is that Cook, who vowed a few years ago to donate his fortune to charity, is likely to earn more than $49 million this year in stock awards and bonuses. In comparison, according to Bloomberg, he earned $99.4 million in 2022, which is $15.4 million more than his projected salary for the year. In the year 2021, his total salary package was $98.7 million.
Critics, such as the consulting firm Institutional Shareholder Services, have previously urged shareholders not to vote on Cook's pay package, citing concerns that his stock awards are too large and too lenient. "Half of the package simply lacks the performance criteria," the company previously said.
The change in Cook's compensation reflects changing attitudes about executive pay, and the CEO may be setting an example for his colleagues. After all, it is unusual for a leader of this level to propose cutting his own salary.
Hardware, software, tests, interesting and colorful news from the world of IT by clicking here!