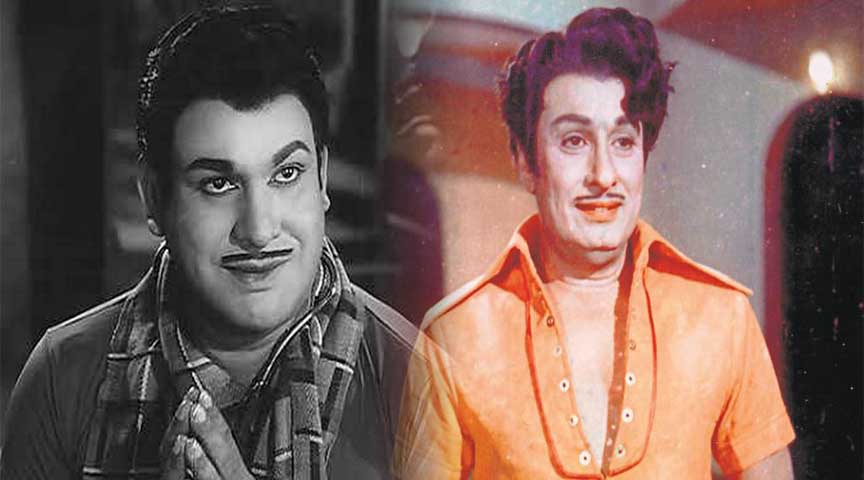 Actor Asokan is known as one of the best villains in Tamil film industry. Asokan has appeared on many theater stages since his childhood. Apart from that, he involved himself in speech contests and drama competitions. Asokan, who holds a bachelor's degree, is good at pronouncing Tamil beautifully.
Moreover, Kannadasan has spoken and acted in Tamil so wonderfully in films written by Katha. Asokan was also a better character actor than playing a villain. He was the best character actor in the movie Ushram Inam. The climax scene of the film will end with him.
He has shown his amazing performance in it. Asokan was introduced to cinema by the legendary director TR Ramanna. It was Ramanna who changed the name Antony to Ashoka. Ashokan made his debut in Auvaiyaar.
After that, she played the role of Ashturai in the movie Keplotiya Tamilan and gradually started growing in the Tamil film industry. Seeing his growth, MGR included Asokan in his films. As a result Ashokan started appearing in most of MGR's films.
At one point, MGR used Ashoka as his right-hand man. Apart from that, she has roped in actor Thankai Srinivasan along with Asokan. And MGR also tried many times to drag Asoka into politics. He said that he should be with him in politics as well.
But Ashoka refused to go. Because how can you make someone who is not a Tamil leader? Asokan refused to join MGR. Ashoka told the famous political commentator Kandaraj. 'You are a hatter, I am a hatter. Both grew up drinking Cauvery water. Asokan said that a Tamilian should come to be our leader in such a situation. Gandaraj said this in an interview.
Also Read: Heroine's bathing scene!.. Unseen censor board!.. That's how it is!…