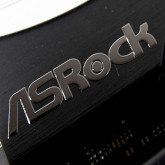 An interesting device produced by the Taiwanese company AsRock was presented on one of the videos available on YouTube. This is an expansion card that can easily turn a B650 series motherboard into an X670 model. However, there is a catch to the whole process. The card alone is not enough. You need a special version of the motherboard. For now, it is not known whether the devices will see a market launch.
AsRock has presented an expansion card that changes the B650 motherboard into the more expensive X670 model. It is not known at the moment whether the product will be released on the market.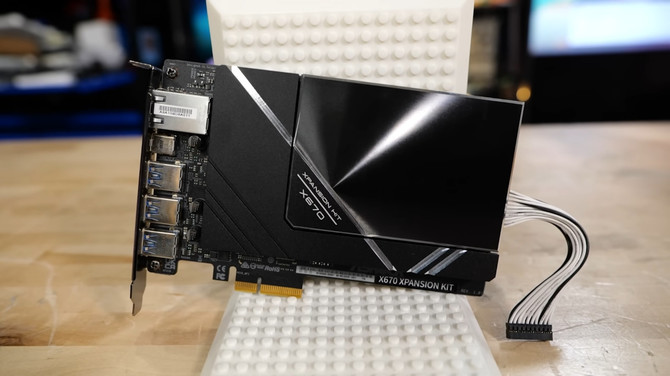 The B650 is a series of Socket AM5 motherboards for AMD Ryzen processors. The X670 model is much more expensive and features two Promontory 21 chipsets. AsRock has installed one of these chipsets on its expansion card to expand the capabilities of the B650 motherboard. However, this is not the end, because the "board" prepared by the Taiwanese manufacturer also has two PCIe 4.0 slots for NVMe M.2-based solid-state drives, an Ethernet port with a bandwidth of 10 Gb/s, three USB type A and one type C ports, as well as two SATA connectors.
The specification of the expansion card is therefore encouraging. However, as is usually the case, the whole issue is not so simple. You also need a special version of the motherboard to install the "tile". The problem is especially the additional control connector that must be plugged into the motherboard. Simply using the PCIe slot is not enough. You also need a special version of the BIOS in which you can configure the new AsRock device to work properly.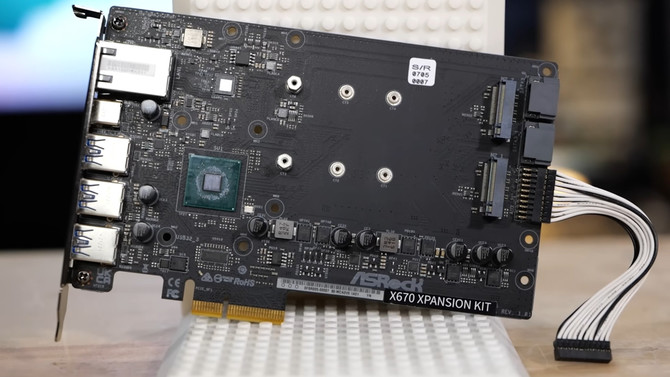 The unique version of the B650 motherboard that supports this expansion card is based on the AsRock LiveMixer product line. It is characterized by an interesting style, referring to graffiti and broadly understood street art. At the moment, it is not known whether the unique variant of the motherboard and expansion card will go to stores, or what their potential price will be. For the time being, therefore, the "tile" from the Taiwanese manufacturer should be considered in terms of curiosity and an attempt to probe the market. However, a well-priced product could find its amateurs.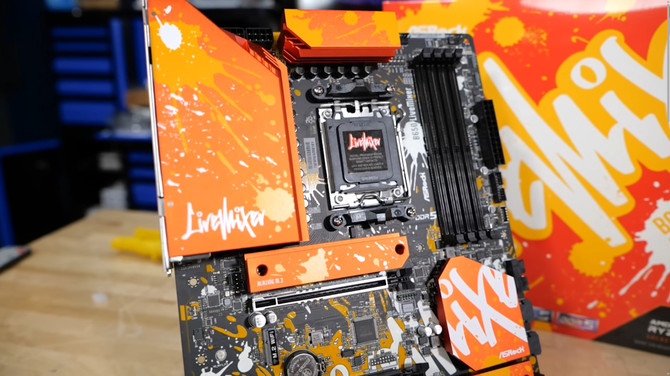 Source: Level1Techs, VideoCardz