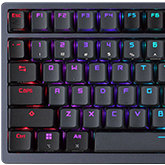 The ASUS brand has just presented its new keyboard aimed mainly at gamers. It is a structure in the 75% format (alphanumeric section + Insert, Delete, PageUp and PageDown) and dimensions of 33 x 14 x 4 cm and a weight of approx. 1.2 kg. The keyboard can work both wired (USB-C cable 2 m long, braided) and wireless (Bluetooth + RF 2.4 GHz). This model should hit stores in the second half of February, but the price is not yet known.
ASUS ROG Azoth is an upgraded wireless keyboard with attention to detail. However, there is nothing to delude yourself – the manufacturer will also take care of the right price. So far, however, it has not been announced.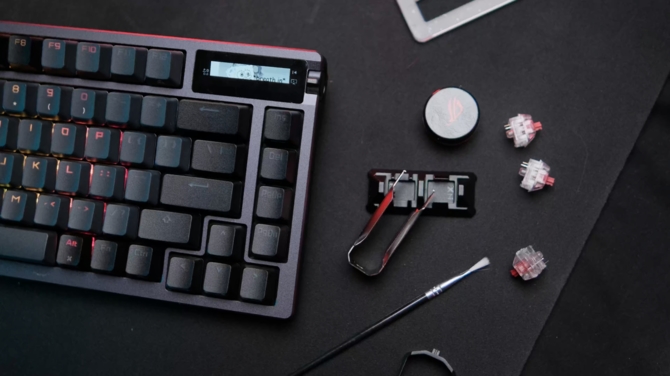 ASUS ROG Azoth works on ROG NX mechanical switches (we will have a choice of red, brown and blue variants), but nothing stands in the way of quickly replacing the switches if necessary (hot swap solution). The pre-installed switches are pre-lubricated, but the set includes Krytox GPL-205-GD0 grease for self-use, e.g. after a few months of keyboard operation. The set also includes three additional switches, a keycap and switch puller, a switch opener and a switch grease stand. It is also worth mentioning that ASUS ROG Azoth has received solutions that silence its work, such as a 3.5 mm thick silicone pad inside the keyboard, as well as echo-absorbing foam inside the device.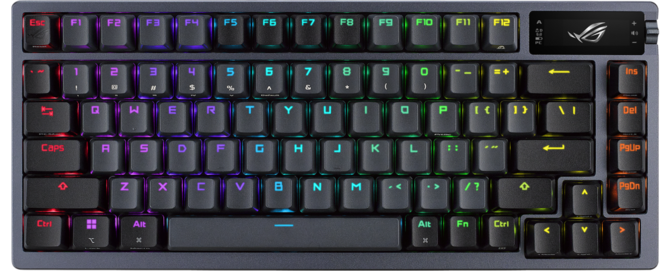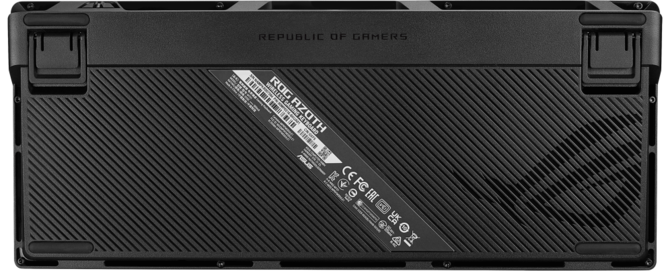 As for other less standard solutions, the keyboard has a 2-inch OLED screen, which can display the current keyboard status, Caps Lock status, connection mode or PC / Mac mode indicator. Azoth is adapted to work also with Apple computers (after pressing the appropriate button, the functions of selected keys will change). The specification of the device is completed by double feet, which make the keyboard can be placed at three different angles (heights). We will also find caps made in Double Shot PBT technology, a metal alloy body, support for ASUS Armory Crate software, built-in memory for up to five profiles and – what else – advanced RGB LED backlighting (separate for each key).

Source: ASUS