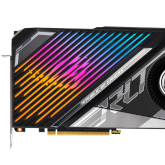 Graphics systems with cooling systems are most often aimed at hardware enthusiasts. Such solutions are usually characterized by good performance, which is extremely important in the case of overclocking attempts. One of the proposals from this market segment is the ASUS ROG STRIX LC GeForce RTX 4090 cards. Not only top GPUs are used here, but also AIO type liquid cooling, which should cope even in very difficult conditions.
ASUS presented the ROG STRIX LC GeForce RTX 4090 graphics cards. The designs are based on liquid cooling and should satisfy people who are interested in overclocking.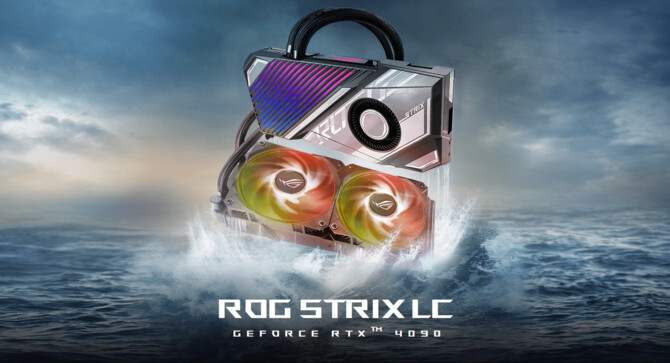 When designing the card, the same cooling system was used as for the ASUS ROG STRIX LC GeForce RTX 3090 Ti model. An identical heat sink, pump and fans are used, and the difference comes down to a better graphics system. The user therefore receives a 240 mm AIO cooler with 560 mm long tubes. The radiator is equipped with two 120 mm fans with ARGB lighting. A special cooling plate covers the graphics chip as well as the memory of the card. The construction takes up 2.6 slots, so it is quite compact by the standards of the higher positioned GeForce RTX 4000 models. Two PWM sockets are also available to users.

When it comes to the specification of the system, it is of course top shelf. Two models will be available: standard and factory overclocked. The former has a boost clock of 2520 MHz in standard mode and 2550 MHz in OC mode. The overclocked version has a boost clock of 2610 MHz in normal mode and 2640 MHz in OC mode. Both cards are of course equipped with 24 GB of GDDR6X memory on a 384-bit bus. The graphics system is the highest shelf, and the card cooling used should be efficient and at the same time very quiet. The price of the presented models has not yet been announced, but the ASUS ROG STRIX 4090 OC currently costs around PLN 9,500 in Poland. In this case, you will definitely have to pay correspondingly more.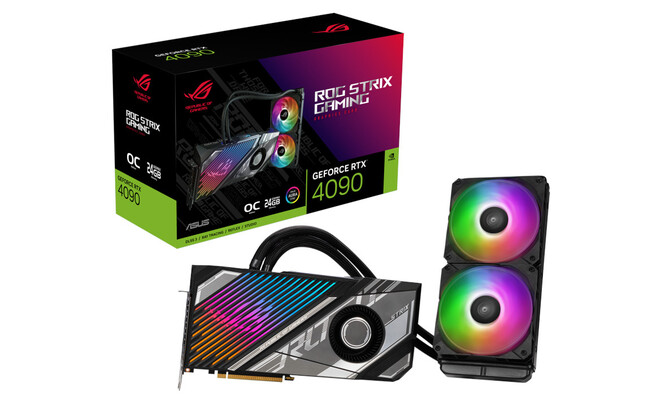 Source: ASUS, WCCFTech