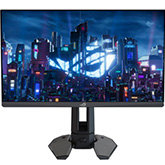 ASUS is one of those brands that, although expensive, offers solutions and innovations that cannot be found elsewhere. Today, for example, the Taiwanese presented us with several new monitors, including a particularly interesting Swift Pro PG248QP model. Particularly interesting, because it offers a dizzying refresh rate of 540 Hz. As for the so-called refresh rate to ASUS has been a pioneer for a long time. For example, in 2012 it showed the world's first 144 Hz panel, and in 2021 – a 360 Hz panel.
ASUS breaks new technological barriers. This time it presents the ROG Swift Pro PG248QP monitor with a refresh rate of up to 540 Hz.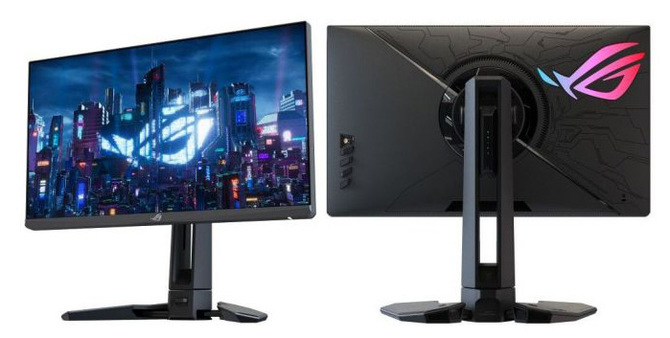 ASUS announced a year ago that it was working on a panel with a refresh rate of 500 Hz. As you can see, thanks to this work, a monitor with a slightly higher refresh rate has appeared. But ROG Swift Pro PG248QP enjoys not only hertz. This 24.1-inch design features an E-TN panel (esports TN, which is said to reduce latency by 60% compared to classic TN) and supports NVIDIA G-Sync technology, which eliminates stuttering and screen tearing during the game. The device also has an NVIDIA Reflex latency analyzer built into the device and an integrated digital-to-analog converter (DAC) designed to provide better surround sound quality and lower latency.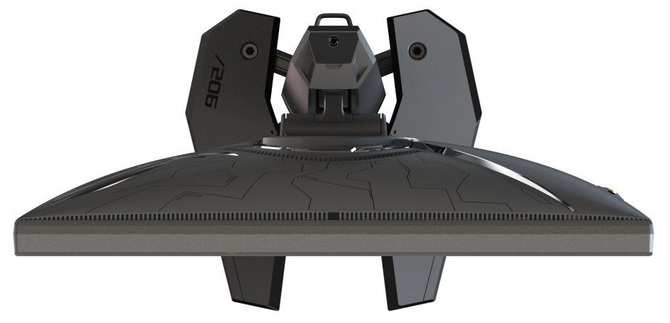 Being on the subject of latency – ASUS also decided to use the ESS Codec solution, which is to translate into even lower sound delays. In terms of resolution, ASUS has opted for the classic Full HD here, and when it comes to the construction of the monitor, the base is interesting here, which is really compact, thanks to which the monitor does not take up too much space on the desk, blocking the space for the mouse and keyboard. Users will also have two HDMI 2.0 inputs and one DisplayPort, as well as a headphone output and a USB hub. The price of the new monitor has not yet been announced. However, it is known that ROG Swift Pro PG248QP will be available in the second quarter of 2023.
Source: ASUS