Bigg Boss celebrity actress Shivani Narayanan has given a treat to her fans by posting photos of her celebrating Ayudha Puja at her home on her Instagram page.
After actress Shivani Narayanan's film opportunities have decreased altogether, Powder Club is also casting a net to charm not only fans but also some producers and heroes.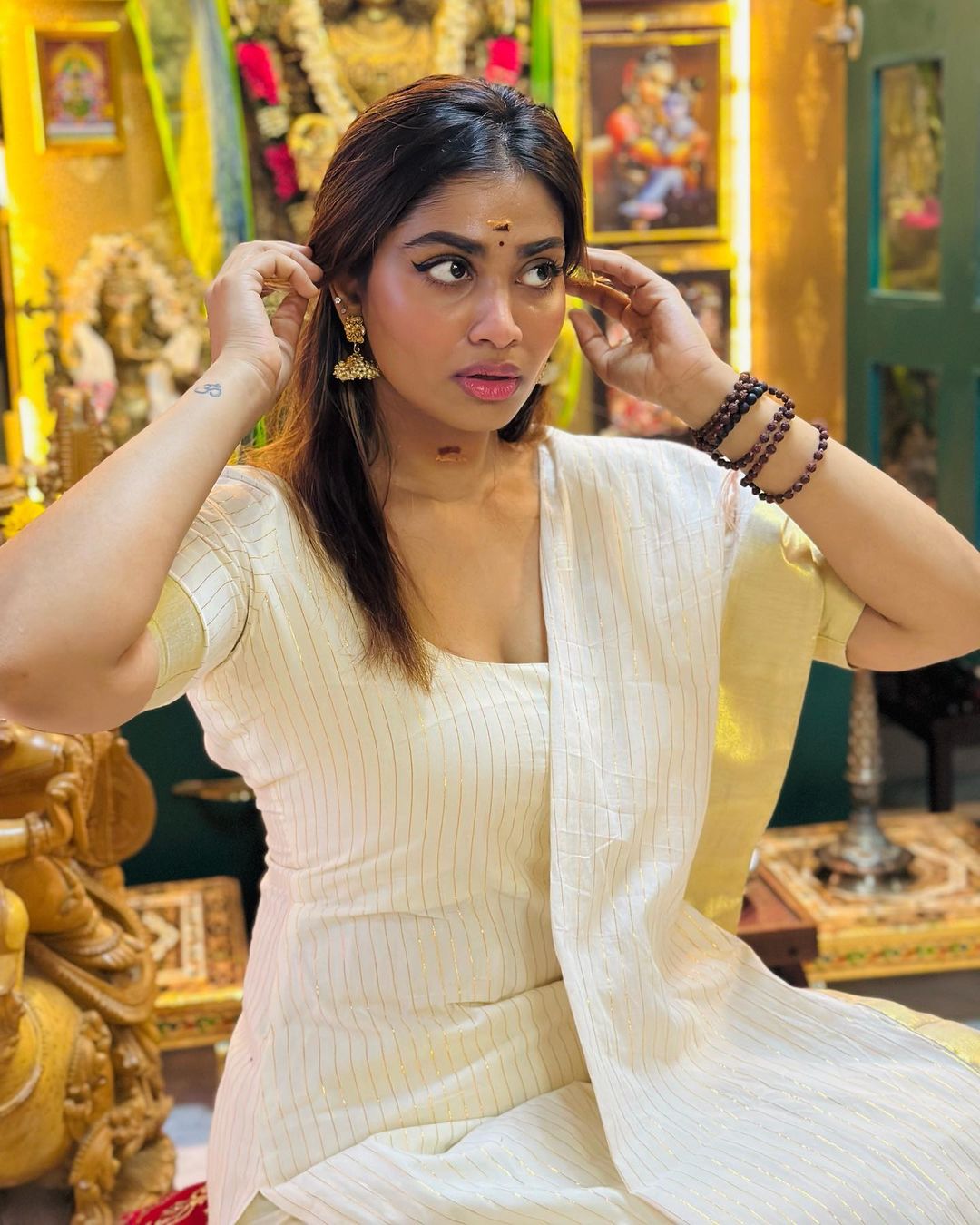 Also Read: Won't you buy the rights too?!.. Lokesh who made the story of Cylainda a sheep…
On the occasion of Ayudha Puja and Vijayadashami festival, many film celebrities are performing puja at their homes. They are wearing new clothes and bowing before Sami.
Actress Shivani Narayanan, who progressed from the small screen to the cinema, has delighted the fans by showing off her beauty by wearing a sandalwood color chute.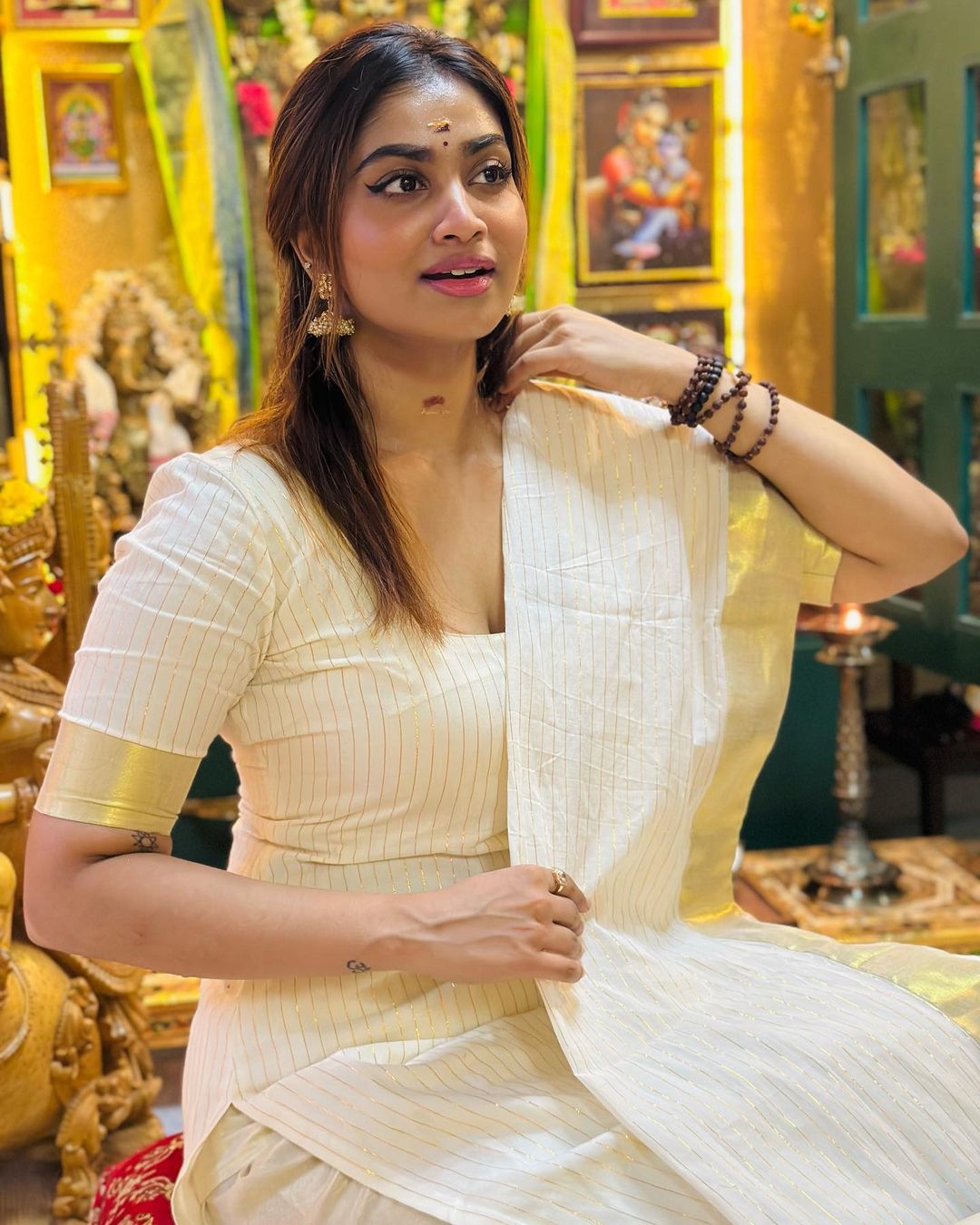 Also Read: Aravindsamy will take a new avatar… Is this the reason for rejecting Thalapathy?..
Shivani Narayanan, who made her film debut last year with Kamal's Vikram directed by Lokesh Kanagaraj, has acted in films including RJ Balaji's Veedla Viseham, Vadivelu's Nai Shekhar Returns, Vijay Sethupathi's DSP and Bumper.
Shivani Narayanan, who has recently acted as a hottie in a nighty ad, has been posting pictures of her posing cutely in Sammy's room and is getting likes and comments from fans.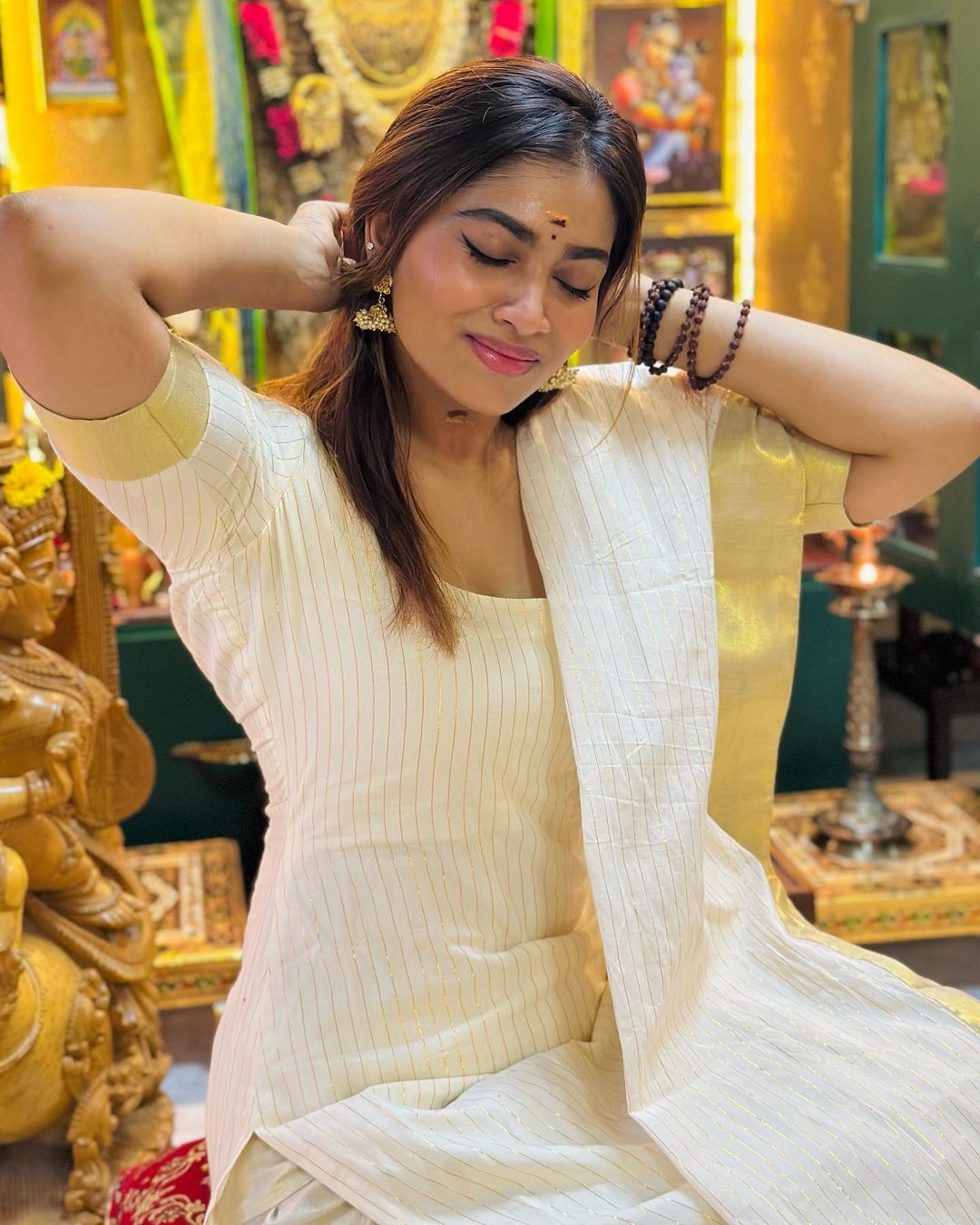 Fans have been describing her as a goddess who is jealous of her beauty and saying that you are so beautiful Shiva.
Also Read: Put on the marappa anga and cover it up dear!.. Laslia showing her beauty in a skirt and scarf…