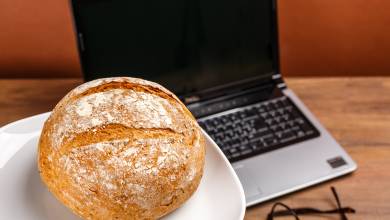 More than half a dozen artificial intelligence platforms were involved in the work.
The subsidiary companies of the Hajdúsági Sütödék Group will soon be the first in the industry in Hungary to appear on the market with bakery products developed with the support of Artificial Intelligence (MI), announced Tamás Szakács, CEO of Hajdúsági Sütödék Zrt., at a press conference in Debrecen.
According to the leader, the world has changed from November 2022, AI platforms with different capabilities have become available to the general public. Everyone "tastes" the technology, tries to imagine what and how they can use it in terms of their life and work.
"Although there is a lot of fear, this chariot is not worth missing out on. Not just because this chariot can become a sports car tomorrow and a spaceship the day after that."
The company perceived product development as a learning process of the AI ​​application. According to their ethical principle born in connection with the new technology, humans decide on all important issues, and AIs work within this framework. They involved more than half a dozen AI platforms in their work, including in the development of product ideas, specific recipes, technological aspects, or even marketing, communication and creative elements (websites, visual, musical and verbal solutions).
Tamás Szakács expressed his hope that "opinions about the flavors and the product experience were only formed by people during the tests. That is why I hope that our products made within the framework of the Mi & MI concept will be well received on the markets."