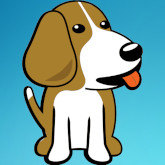 BeagleBoard.org is an American non-profit organization based in Michigan that was founded in 2008. For a long time, he has been producing his own computer platforms and has already produced many different models of SBC boards. What distinguishes the company is the wide use of their equipment and expansion possibilities. The latest BeaglePlay board, due to its specification and functionality, can easily compete with the Raspberry Pi 4.
BeagleBoard.org has just announced that the new BeaglePlay board computer (SBC) is now available for purchase globally. Creating a variety of projects just got a lot easier.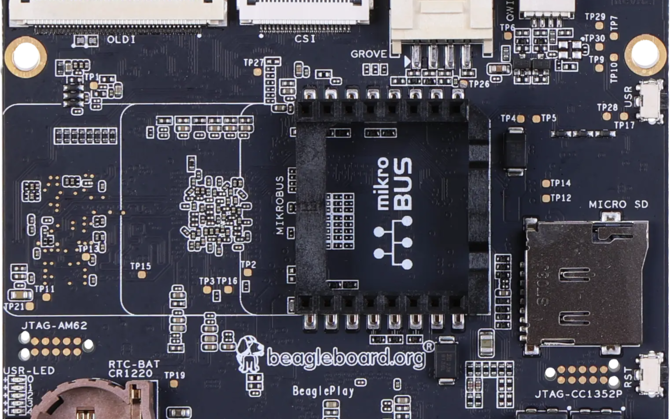 The BeaglePlay platform is intended to facilitate the creation of projects based on Linux. There is a specially modified version of Debian with a pre-installed desktop on which we will be able to work. However, the new board boasts the most built-in connectivity interfaces. We find here both a full Ethernet port with an RJ-45 connector and an RJ-11 (SPE) socket. There was also a Wi-Fi module supporting the 2.4 and 5 GHz bands. Right from the start, we can run the Wi-Fi access point function and use the Beagle Connect technology (it allows you to connect various sensors and control them very easily, without the need to write code or install additional libraries). The heart of the equipment is the Texas Instruments AM6254 processor with 4 cores clocked at 1.4 GHz. On board we will also find soldered 2 GB of DDR4 RAM and 16 GB of built-in eMMC memory. The integrated graphics processor is able to display the image at a maximum resolution of 2048 x 1080 px at 60 frames per second.
BeaglePlay
Processor
Texas Instruments AM6254
4 x 1.4GHz A53 64-bit
RAM
2GB DDR4
Graphics processor
Support for 2048 x 1080 px / 60 FPS resolution
OpenGL ES 3.1 / Vulkan 1.2
Built-in memory
16GB eMMC
Communication
Wi-Fi 2.4GHz, MIMO/5G, SISO TI WiLink 8 WL1807
Bluetooth Low-Energy (BLE) TI CC1352P7 M4+M0
Ethernet 10Mbit (SPE) RJ-11
Gigabit Ethernet RJ-45
Micro SD card slot
Yes
Interfaces and more
USB Type-C
USB type A
microBUS
Grove Connector
SparkFun QWIIC Connect
4 U.FL antennas
Two 10-pin JTAG TAG-CONNECT pads
RTC
Connectors
Full-size HDMI with support for FullHD, 24-bit RGB
22-pin FPC connector (MIPI CSI cameras)
40 pin FPC connector (OLDI LVDS display interface)
Price
PLN 424.15 / PLN 521.70 incl. VAT
There is also a MikroBUS interface on the printed circuit board. Thanks to it, we are able to connect over 1000 different modules or many microcontrollers. This gives us a solid range of possibilities when it comes to connecting all kinds of devices. A 4-pin Grove Connector is also present, making it very easy to build electronics without the physical need for soldering or using additional cables. The SparkFun QWIIC Connect interface will allow us to access sensors, displays and multiple relays using the QWIIC cable. Due to its functionality, BeamPlay can be used in the design of human-machine interfaces, drones or creating medical equipment. A basket with shipping to Poland is PLN 521.70. So it's a little more expensive than with the Raspberry Pi 4, but in return the platform offers us a lot of opportunities to use.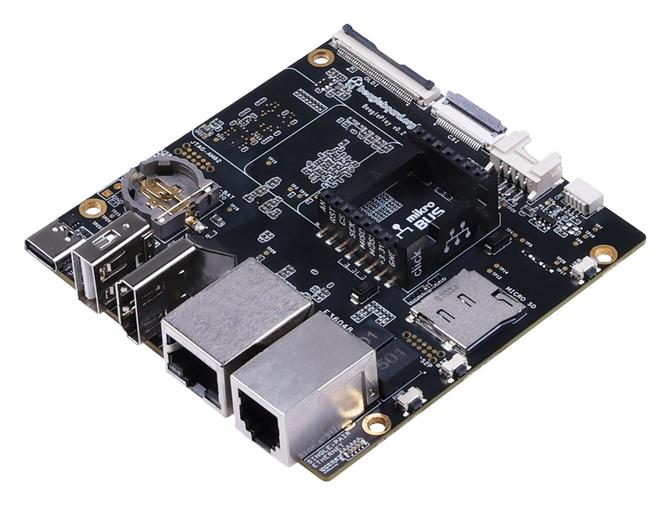 Source: BeagleBoard