Complete your HP EliteBook 1040 G10 with some of these great monitors, webcams, and other accessories
A great HP laptop like the HP EliteBook 1040 G10 is not complete without some accessories. If you add a monitor to your setup, you can multitask and open more windows on screen at once. If you add a dock, you also can enjoy more ports for connecting even more accessories. You also might want an external webcam or a dedicated headset to make your video and audio calls more personal, too. All these great accessories can take your laptop to the next level, and it's why we've collected 16 of the best for you and your new laptop right here.



Source: LG

LG 32UN650-W


Affordable 4K monitor

$397 $449 Save
$52

For those looking for a 4K monitor that's not overly expensive, the LG 32UN650-W will work perfectly. This 4K monitor has many premium features like joystick controls to switch inputs, superb levels of color accuracy., and integrated speakers, as well as a gorgeous 27-inch display.




HP 24MH FHD monitor


Affordable monitor

$123 $160 Save
$37

Looking for a budget monitor? That's where the HP 24MH comes in. The monitor has integrated speakers, a 1920×1080 resolution, and a 75Hz refresh rate. It's a great way to add a second screen to your setup without spending a lot of money.




Samsung CJ791 34-inch Ultrawide Curved QLED Monitor


Ultrawide monitor

$489 $700 Save
$211

For added productivity, you'll love this Samsung CJ791 34-inch ultrawide curved monitor. It has an expansive 3440×1440 resolution that will let you drag a ton of windows across the screen. The monitor also has Thunderbolt connectivity, so it can charge your laptop and dock with multiple accessories.




CalDigit TS4 Thunderbolt 4 Dock


Best Thunderbolt 4 dock

$400 $450 Save
$50

The CalDigit TS4 is one of the best Thunderbolt docks money can buy. It offers you 18 additional ports, including a mix of USB-A, USB-C, Ethernet, and HDMI, as well as DisplayPort for connecting to multiple extra monitors.




Source: HP

HP Thunderbolt Dock G4


Official dock

$201 $329 Save
$128

This is an official HP docking station for your new HP EliteBook 1040 G10. It's nothing fancy, but you'll get USB-A, Thunderbolt 4 ports, Ethernet, and DisplayPort for connecting your laptop to monitors. You'll also get 100W power delivery for your laptop.




B3 USB-C Docking Station


Affordable dongle

$19 $23 Save
$4

If you're on the go with your HP EliteBook 1040, this will be the dock for you. it's a really simple and affordable dongle, coming with SD card readers, USB-A ports, pass-through charging, and an HDMI port.




HP USB-C Travel Adapter 65W


Official charger

$26 $39 Save
$13

If you want an official charger to match your new HP laptop, check out this USB-C travel adapter. It's compact, so it's easy to travel with, and produces 65W of charging through its long USB-C cable.




Anker 737 PowerCore 26K


You'll love the Anker 737 power bank when you're away from your outlet. It comes with a USB-C cable and a huge 25,600mAh capacity. It also comes with a wall charger of its own, so you don't have to buy one separately.




HP Renew Business 14.1-inch Sleeve


Official sleeve

The HP Renew Business 14.1-inch Sleeve is one of the official sleeves for the HP EliteBook 1040 G10. This sleeve not only protects your laptop from damage thanks to the padded corners and zippers, but it also has some compartments for your accessories.




Lacdo 360 Laptop Shoulder Bag


Shoulder bag

If you want to carry your HP EliteBook 1040 G10 over your shoulder, this will be the case for you with its padded carrying handle and shoulder strap. It also has front pockets for storing accessories and padded corners to ensure your laptop won't get damaged.,




Logitech MX Keys S Combo


Keyboard + mouse combo

This great bundle from Logitech gets you the essentials you might need when using your HP EliteBook 1040 G10 with a monitor. There's the Logitech MX Keys S, which is a backlit Bluetooth and wireless keyboard, and the Logitech MX Master 3S, which is a comfy Bluetooth wireless mouse. There's even a wrist rest, too.




Microsoft Arc Mouse


Compact mouse

$52 $70 Save
$18

This is an ultra-portable mouse from Microsoft. It folds flat, so it can easily fit in your bag or your pocket. It also connects via Bluetooth and has a touch surface that replaces the scroll wheel and left and right clicks.




Samsung T7 Touch Portable SSD


Portable SSD

Need to take sensitive files with you on the go or back up your laptop? This will be the SSD you'll want to buy. It's a super compact 1TB drive with a fingerprint reader to keep your files secure.




Eveo Screen Cleaner Kit


For keeping the screen clean

When the screen on your laptop gets dirty, you'll want to clean it up with this cleaner kit. You get a screen-safe spray and a soft microfiber cloth to wipe it down.




Dell Pro Stereo Headset


Personal audio

$47 $60 Save
$13

For more personal audio when in meetings, consider the Dell Pro Headset. The headset has a super sleek design and is comfortable to wear. It even has controls built into the USB cable, so you can adjust volume easily.




Dell UltraSharp 4K Webcam


Better video calls

$174 $200 Save
$26

The webcam on the HP EliteBook 1040 G10 is amazing but for even more amazing video calls, you'll want to buy the Dell UltraShap 4K webcam. It has a 4K sensor and many smart features that ensure you look the best on your calls.
Recapping the best accessories for HP EliteBook 1040 G10

We went through a lot of accessories in this post, and we hope they can change the way you use your great new laptop. There's a little bit of everything here. You'll find a curved monitor or an affordable monitor. You'll also get a dock with a lot of ports or a dock that's simple and portable. There are even chargers that are compact and a power bank that you can use when on the go. And we can't forget the cases that can protect your laptop and the keyboard and mice that make using it with a monitor easier. Whatever your needs might be, there's an accessory out there for you.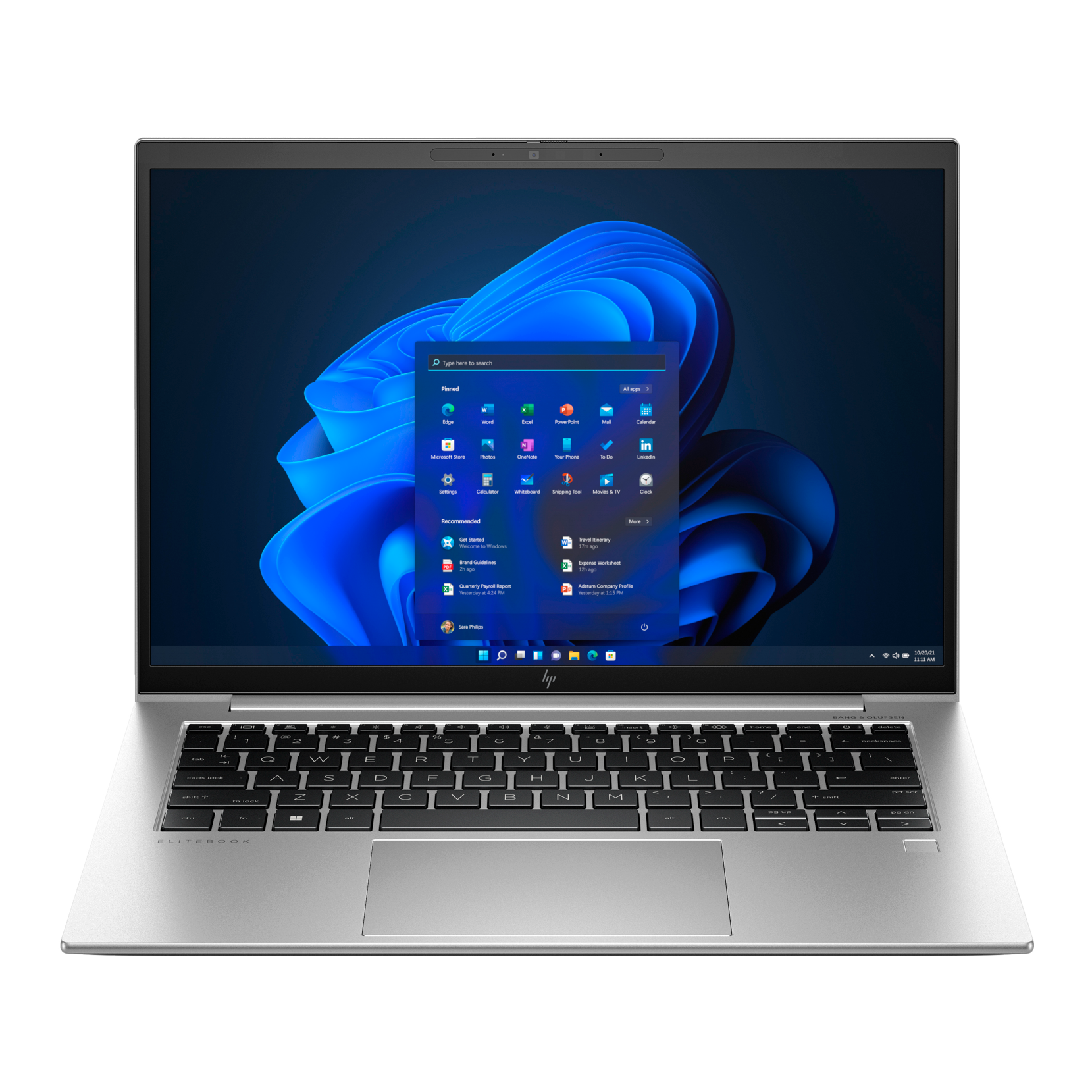 Source: HP
HP EliteBook 1040 G10

$1299 $1799 Save
$500
The HP EliteBook 1040 G10 is a solid, if somewhat pricey, 14-inch business laptop. It sports the latest 13th-generation Intel Core processors, which offer good performance for work and multitasking. It also offers nice upgrade options, including a Quad HD+ display.