Accessories can often help you get the most of your laptop, and the HP Elite Dragonfly G3 is no different. Here are our recommendations.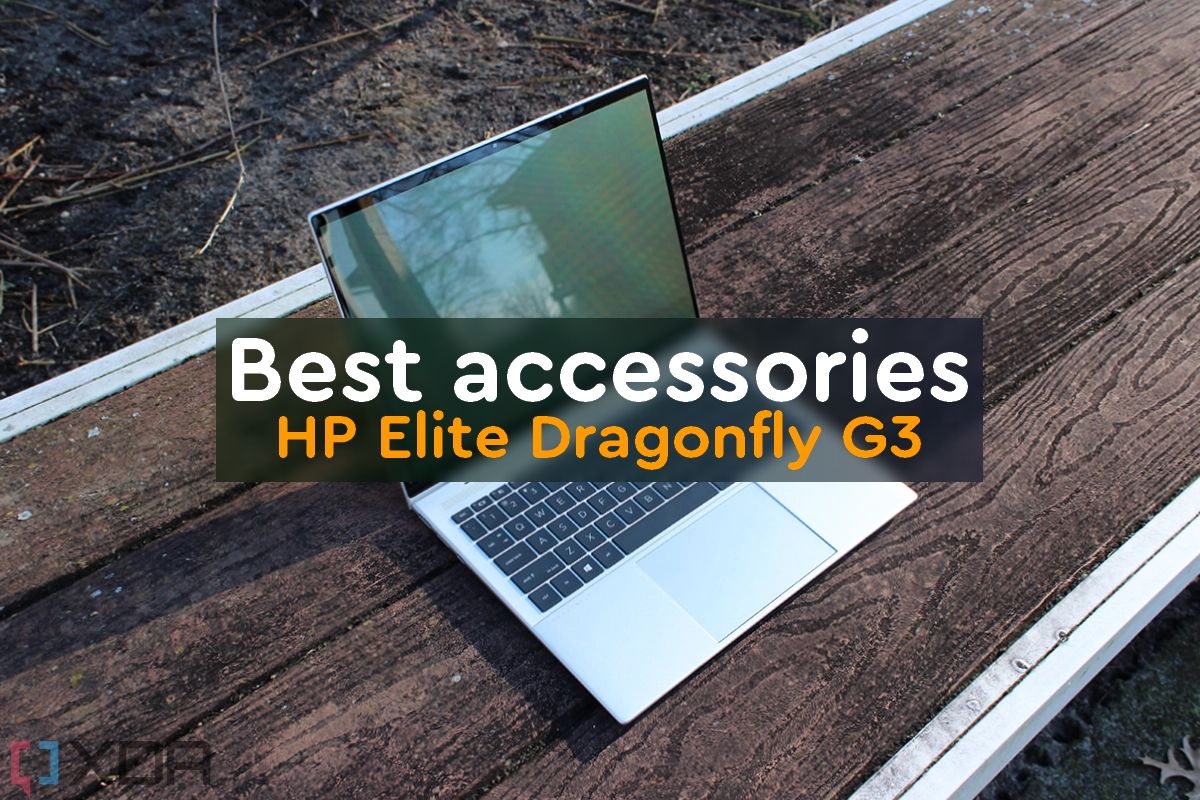 The HP Elite Dragonfly G3 was one of the best business laptops of 2022, and still one of the best money can buy today. While it's certainly expensive, it has a sleek, lightweight design and a great display with a 3:2 aspect ratio that makes it perfect for productivity. Plus, one of the best webcams on a laptop. But no matter how great a laptop is, there are always certain things you wish you could do that you can't do out of the box. That's where accessories come in, and we've rounded up the best ones you can get for the HP Elite Dragonfly G3.
There are all sorts of accessories you can buy for your laptop. From a case to keep the laptop safe while you're traveling, to a second monitor to help you be more productive, or even an external GPU you can use for gaming when you're at home, we've got it all covered here.
ASUS ProArt PA328CGV 32-inch 4K Monitor

Premium monitor

$549 $599 Save $50

This ASUS monitor is one of the best options you can get because it's so versatile. It's a large 32-inch panel with Quad HD resolution, so it looks sharp, but it also covers 100% of sRGB, 95% of DCI-P3, and it has a Delta E<2. It even supports VESA DisplayHDR 600 and it has a 165Hz refresh rate.

HP 24MH FHD monitor

Affordable monitor

$123 $160 Save $37

This isn't the newest monitor around, but it holds up surprisingly well if you just want a basic monitor. It has Full HD resolution, a 75Hz refresh rate for a slightly smoother experience, and it even includes built-in speakers, which is fantastic to see on such an affordable monitor.

Arzopa Portable Monitor

Be more productive anywhere

$170 $200 Save $30

Once you're used to a dual-screen setup, it can be hard to go without one. Thankfully, there are portable monitors you can easily slip into the same bag as your laptop, and this one from Arzopa is a fantastic choice, coming in a similar size and a 16:10 aspect ratio, plus sharp Quad HD+ resolution.

Plugable 16-in-1 Thunderbolt 4 Dock

Premium docking station

One of the best docking stations money can buy, the Plugable 16-in-1 Thunderbolt 4 Dock has a ton of ports for all your peripherals. It even supports up to four 4K displays at once, so you can power a big desktop setup this way. Plus, it's cheaper than most considering what it offers.

Totu 9-in-1 USB-C Hub

More ports on the cheap

$40 $46 Save $6

Docks are most popular for office setups where you need to connect a ton of peripherals, but sometimes you want more ports on the go. This hub includes multiple USB ports and display outputs, plus it has an SD card reader and it supports power delivery to charge your laptop, so it's very versatile.

Logitech MX Master 3S

The best mouse

Logitech makes some of the best computer peripherals on the market, and the MX Master 3S is the latest in a lineage of absolutely fantastic mice. WIth a premium ergonomic design, a metal scroll wheel (plus a secondary one for horizontal scrolling) and a new 8K DPI sensor, you can't go wrong with this one.

Razer Pro Type Ultra

Sleek mechanical keyboard

Razer makes some well-known gaming products, but the Pro Type Ultra is a great mechanical keyboard for productivity. It uses silent linear switches from Razer, it has a clean white design and a white backlight so it fits perfectly in any office. Plus, it has a cushioned wrist rest.

HP 965 Streaming Webcam

4K webcam

HP doesn't just make great laptops — it has one of the best webcams money can buy, too. The HP 965 Streaming Webcam has a 4K sensor optimized for low-light and a wide range of adjustability so you can set it up in the best way possible. It's pricy but it offers excellent quality.

HP Renew Slim Briefcase

Eco-friendly bag

$23 $66 Save $43

What better way to protect the HP Elite Dragonfly G3 than with HP's own briefcase? This bag is made from recycled materials and vegan leather, plus it's water-resistant. Best of all, it just looks good in any environment.

Nillkin Laptop Sleeve with stand

Multi-functional sleeve

This sleek Nillkin sleeve doesn't take up a lot of space and it comes in a few class colors to choose from. Plus, it doubles as a laptop stand and the opening flap can be used as a mousepad, so it's more than just a case.

Tomtoc 360 Protective Laptop Shoulder Bag

All-around protection

The Tomtoc 360 bag is a clean-looking case you can take anywhere, but it offers more protection than it lets on. The corners are reinforced and there's a lot of cushioning on the inside to keep your laptop safe from drops and bumps.

Apple AirPods Pro 2

Best earbuds

$235 $249 Save $14

Apple's AirPods Pro 2 are arguably the best true wireless earbuds on the market, with great audio quality, fantastic noise cancellation, and a new and improved transparency mode.

Sony WH-1000XM5

Best wireless headphones

Sony makes some of the best audio products on the market, and the WH-1000XM5 are its latest flagship headphones, with a sleek new design, fantastic battery life, and of course, great audio quality paired with top-tier noise cancellation. They're fairly expensive, however.

Samsung T7 Touch Portable SSD

Portable storage

Want to keep your data safe but also easily accessible? This Samsung SSD has a fingerprint reader that lets you easily protect and unlock your files at the touch of a finger. Plus, with speeds up to 1,050MB/s, it's still pretty fast, even without Thunderbolt.

Razer Core X Chroma

External GPU enclosure

$450 $500 Save $50

If you want to play some games on the HP Elite Dragonfly, you're going to need an external GPU, and the Razer Core X Chroma is easily the best enclosure on the market right now. It has a 750W power supply and it can deliver 100W of power to your laptop, plus it can fit most modern GPUs.

HP USB-C Travel Adapter 65W

Official charger

$40 $55 Save $15

The HP Elite Dragonfly G3 may include a charger in the box, but if you lost it or you just want a spare one, you can't do much better than HP's official one. It has a sleek design and provides up to 65W of power, just like the charger that comes with the laptop.
---
If you haven't yet, you can buy the HP Elite Dragonfly G3 using the link below. However, keep in mind HP recently announced the Dragonfly G4, which has slightly better processors. You may want to check it out first. Otherwise, if you don't think business laptops are for you, you can check out the best HP laptops that you can buy right now. Many of these accessories will work just as well for them.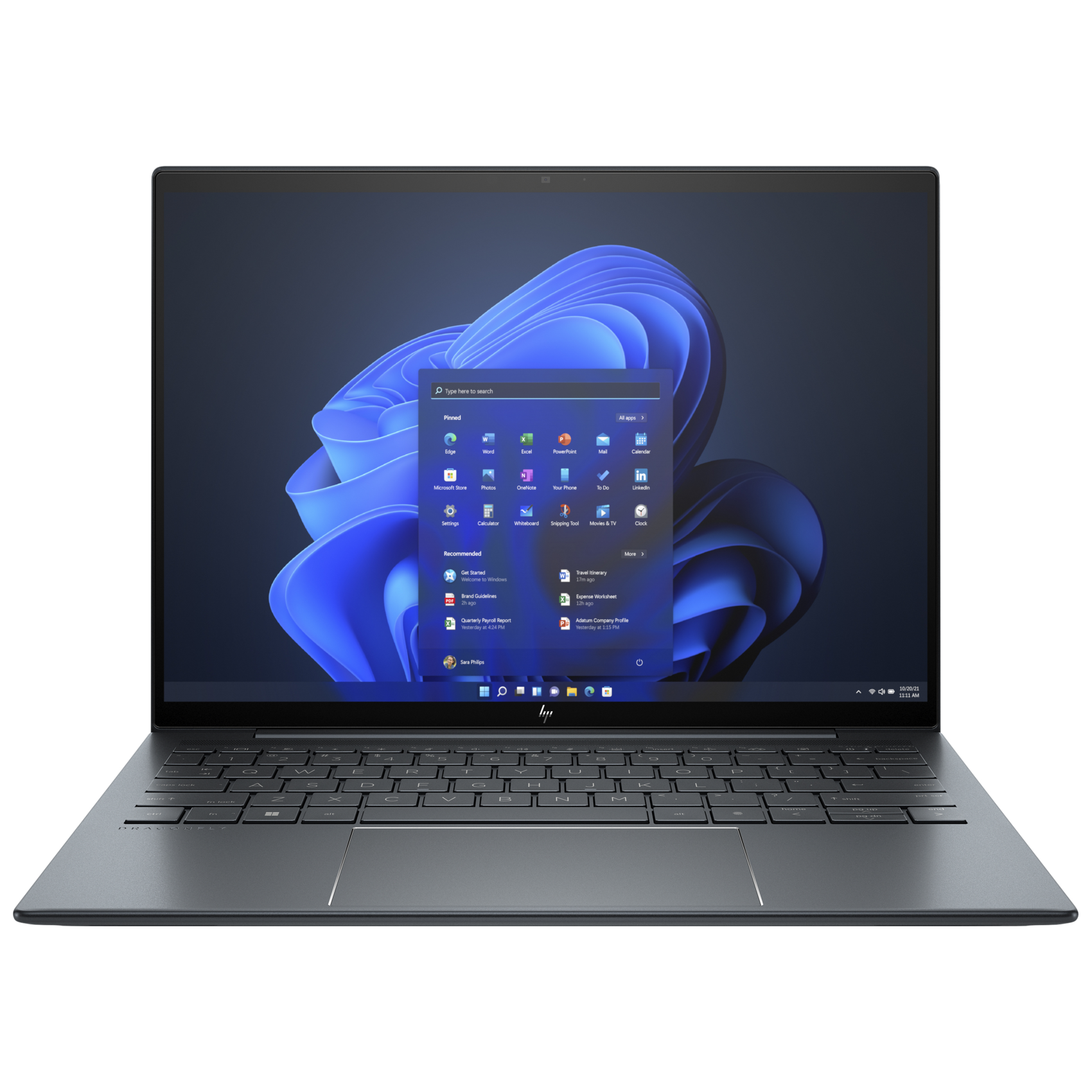 HP Elite Dragonfly G3
The HP Elite Dragonfly G3 is HP's most premium business laptop, featuring 12th-gen Intel processors, a 3:2 display, and a lightweight design.