Here is a list of the best available skins you can currently buy for your brand new, M2-powered Apple MacBook Air (2022).
Apple revealed the 13.6-inch MacBook Air, along with macOS Ventura, during WWDC22. This welcome addition to the company's expanding line of excellent Macs offers the Apple M2 chip and a notched display. So if you decide to go for it, you most definitely should check out our list of great apps for Apple Silicon Macs. These applications are specifically optimized for the family of M processors. Another matter you might want to consider lies in the cosmetic department. Skins offer a unique, thin layer that changes the vibe of your MacBook Air. Thanks to the numerous patterns and colors, you get to freshen up the appearance of your premium notebook. After all, Apple is only offering four relatively-dull finishes to choose from. By getting a skin, you take advantage of the machine's unrivaled performance, without settling for a boring appearance. Below are the best skins for the MacBook Air (2022).
Best MacBook Air (2022) skins
dbrand Teardown MacBook Air skin

This skin displays the exposed internals of the MacBook Air (2022) after a teardown. It's ideal for tech-enthusiasts and curious minds.

Robot Camo

Robot Camo MacBook Air Skin

This skin features a chaotic, yet artistic, pattern. It's a great pick for those looking to drift away mentally, as they stare at its confusing details.

Swarm

dbrand Swarm MacBook Air skin

This vinyl skin features an endless pattern of textured hexagons. It truly is visually pleasing and has a subtle yet solid personality to it.

Skinit Decal Skin

Skinit MacBook Air (2022) decal

This vinyl skin features a wave painting for those sailing across the ocean of ideas using their Macs. It's easily applied and removed.

Digi-Tatoo Decal Skin

Digi-Tatoo Decal MacBook Pro Skin

Available in five different pattern options, this skin offers breathtaking designs that complement your MacBook Air.

IMMOENUC Decal Skin

IMMOENUC MacBook Pro Decal Skin

This package comes in three different color options to choose from. It includes skins for the surface, palm rest, and touchpad.

Black Camo

Black Camo MacBook Air Skin

If you're a fan of confusing patterns but don't want to blind yourself, then the Black Camo skin is the one to go for. It has a unique pattern that isn't as obvious as that of Robot Camo.

Skinit MacBook Air M2 decal

The Space Marble Skinit decal offers a magical, cosmic design that spices up the dull appearance of the MacBook Air M2. It's easy to apply and remove, giving you the freedom to customize the appearance of your Mac as often as you desire.

Real Brown Leather

dbrand real leather MacBook Air skin

This skin offers authentic, uncorrected leather that adds more value to your MacBook Air (2022). If you're not a fan of Brown, you can get it in Black or Tan instead.
---
Personally, I'm a big fan of dBrand's collection of MacBook Air skins. The company is reputable and offers a wide range of artistic patterns that make it really hard to pick. When I go through its catalog, I just stare — incapable of narrowing down the skins to one. To help you with the picking process, I've chosen a few of the best MacBook Air skins. Of course, taste is subjective. So if you dislike the listed options, go ahead and check the other choices available on dBrand's website.
The MacBook Air M2 (2022) introduces a boxed design, a slightly larger display, and an upgraded 1080p webcam. Despite the notch's presence, this MacBook doesn't support Face ID. Apple seemingly hasn't been able to fit the TrueDepth camera system in the MacBook's notch just yet.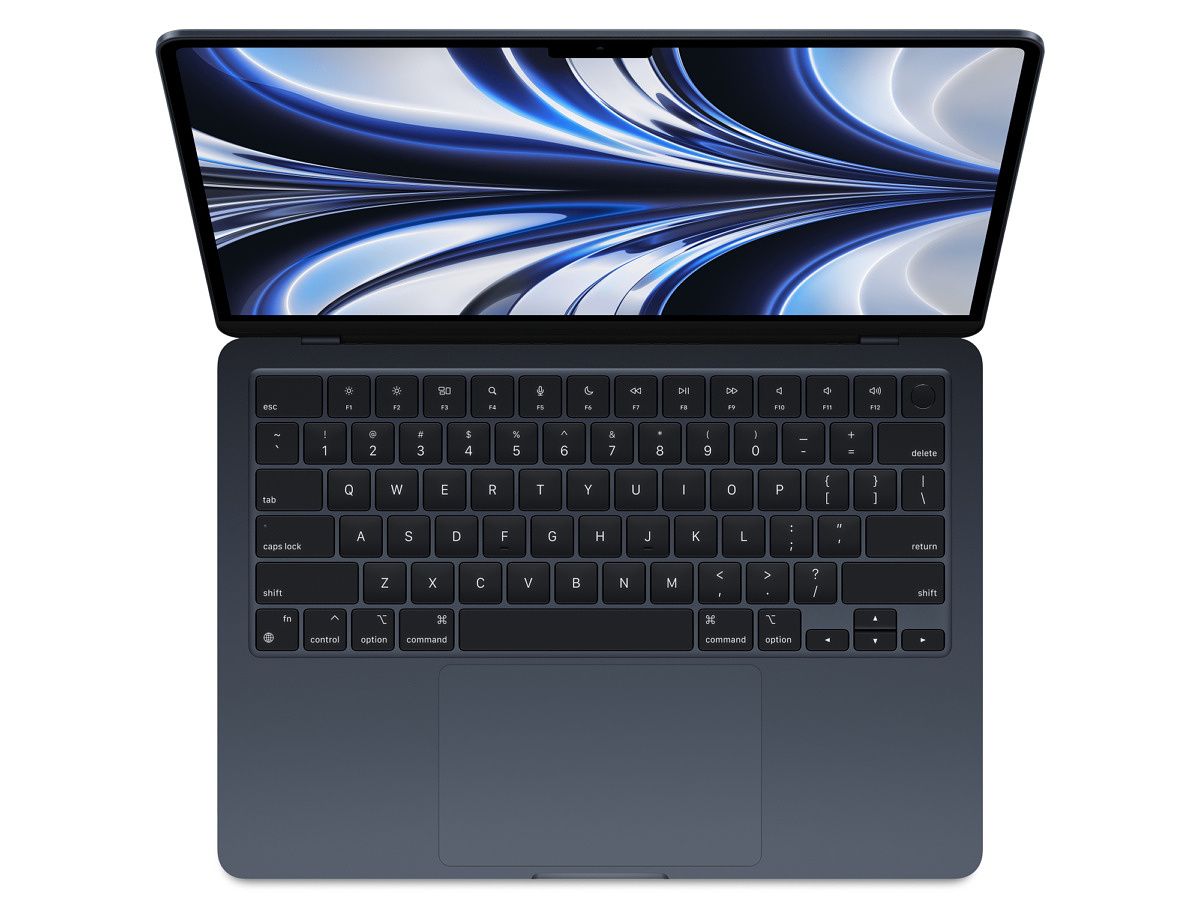 Apple MacBook Air (2022)
The 2022 MacBook Air features the Apple M2 chipset and an overhauled, notched chassis with MagSafe 3 support and more color options.
Which of these MacBook Air M2 (2022) skins will you be buying, and why? Let us know in the comments section below.