Dell's Latitude 5440 is a classy business notebook. Let us help you keep it that way.
The Dell Latitude 5440 is one classy Dell laptop. It's affordable, has great parts for general productivity, and comes in at a good size. With prices starting from $1,400, this business notebook is one you will want to look after. But you know what will keep it that way? A good sleeve or case. Thankfully, we've got you (and your laptop) covered with a list of the best cases that will keep the Latitude 5440 snug and safe. While there aren't many that are designed specifically for the Latitude 5440, it's only 12.65 inches in length, so many cases that support up to 13.5-inch laptops will get the job done.



Inateck Laptop Sleeve with Accessory Bag


Editor's Choice

The Inateck laptop sleeve might have been designed for MacBooks, but there's nothing stopping you from slipping a Latitude 5440 inside. The 13.3-inch version is the one you want to get the benefits of the reinforced corners and internal cushioning. You also get an accessory bag to put your mouse or other accessories in.




Source: FYY

FYY Premium Laptop Sleeve


Premium Pick

This premium-feeling case from FYY uses PU leather on the outside for durable protection. It also has a strap to slip over the handle of luggage, which is perfect for travelers. Inside the zipped compartment, you'll find webbing to stow stationery and a Velcro-fastened section to securely keep your Latitude from sliding around.




MOSISO Laptop Sleeve


Best Value

The Mosiso laptop sleeve is popular for two main reasons. Firstly, it's an affordable way to protect your notebook with waterproof polyester on the outside, a spongy middle layer and fluffy cushioning inside. It also comes in dozens of colors, so you can pick the one that fits your personal style best.




Londo Top Grain Leather Sleeve


Real Leather

For a touch of class and protection, this sleeve from Londo uses genuine top-grain leather in seven color choices. Then it inlays a stitched panel to accentuate the premium look of the sleeve further. It'll weather the more it's used to get that beautiful patina, but you might need to put leather conditioner on it every so often to keep it supple.




Vandel Puffy Laptop Sleeve


Stylish Pick

$23 $30 Save
$7

If you want a sleeve that doesn't look like the usual neoprene or woven fabrics, this stylish option from Vandel imitates a puffer jacket. The puffed sections are easily compressible to fit into any bag, but they add a little more cushioning to keep your notebook safe.




NICGID Sling


Sling in style

For more mobile protection, this sling bag from NICGID has all your carrying needs covered. It'll fit the Latitude 5440, its charger, books, paper, and any other accessories you need for the workday. It also has a padded strap that can be used for either shoulder, padded handles, and water-resistant fabric.




Smatree Hard Laptop Sleeve


Hard shell

The Smatree 13-inch hard shell case will keep your Latitude 5440 better protected than any other option on this list thanks to its three-layer construction and scratch-resistant polyester fabric stretched over an EVA hard shell. The inner layer, made of velveteen and Lycra, reduces the shock of bumps and falls, which is perfect for keeping your notebook purring along.




Dell Essential Sleeve 13


Official sleeve

$16 $20 Save
$4

You might prefer a basic sleeve with some Dell branding so that you know this is your Latitude. The Dell Essential Sleeve is just that, with a form-fitting neoprene sleeve that nestles around your laptop to protect it from minor bumps and water splashes.
Recapping the best cases for the Dell Latitude 5440

Dell has a history of making some of the best laptops around, including the business-focused Latitude range. They deserve to be looked after as the primary machine that you get your daily tasks accomplished on. That means protecting your investment with a sleeve, case, or padded bag, so it can be carried safely around.
My personal choice is the Inateck 13.3-inch case, which has toughened corners to protect the most vulnerable part of your notebook when closed. It also comes with a second accessory pouch, which is handy for putting the charger or a wireless mouse in. If I wanted to stand out in the boardroom, I'd pick the Londo sleeve, which combines top-grain leather and a stylish stitched panel to add some individuality to your business attire. And those who want the best bang for their buck should look no further than the Mosiso sleeve, which is stylish, protective, and comes in dozens of colors.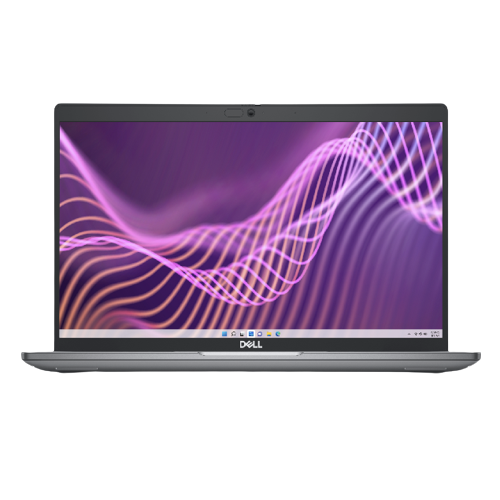 Dell Latitude 5440

$1419 $2181 Save
$762
The Dell Latitude 5440 is a solid business laptop. This year's model features the latest 13th-generation Intel P-series or U-series CPUs, a new option for Nvidia MX graphics, and 5G connectivity, along with faster DDR5 RAM.