These eight cases ensure your Framework Laptop won't get damaged if it comes in contact with the elements, or if it's bumped or dropped
When buying any of the best laptops, considering a case for your computer is really important. A device like the Framework Laptop 13 might be one of the best upgradeable laptops, but there's always a chance that your laptop might get damaged when you're out and about with it. A sudden bump in your bag could knick one of the corners, and a drop of your bag could damage your laptop's internal components.
No worries, though, the Framework Laptop is similar to standard 13-inch laptops. It's about 11.62 inches long and 0.62 inches thick, so any standard 13-inch laptop case will fit it just fine, ensuring your computer stays safe during your travels. We have suggested eight of our favorite cases for you below.



Inateck Laptop Sleeve with Accessory Bag


Editor's Choice

This sleeve is one of the best for the Framework Laptop. It has padded corners, a soft-lined interior that protects your laptop, and comes with an accessory bag as a bonus for your chargers, headphones, and other items.




HP Renew Slim Briefcase


Premium Pick

The HP Renew Slim Briefcase is one of the best briefcases for the Framework Laptop. It has a sleek orange and brown colorway and is water-resistant. It even has a padded shoulder strap, and extra pockets for carrying your favorite accessories.




Amazon Basics Laptop Sleeve


Best Value

If you're on a budget, this Amazon Basics Laptop Sleeve is for you. It doesn't have many extras like zippered front pockets, or a shoulder strap, but it has basic padded corners that can protect your laptop for an affordable price,




Smatree Hard Laptop Sleeve


For supreme protection

For the ultimate protection for your Framework Laptop, you'll want this sleeve from Smatree. Unlike others, it's not made of fabric but rather has a hard outer plastic shell that's better resistant against bumps.




Kinmac 360° Protective Waterproof Laptop Case


Colorful case

Are you a person who likes colorful laptop cases? Well, that's what this one from Kinmac is. It comes in multiple colored patterns and has different printed finishes that will be sure to fit your outfit or your look while you travel with your laptop.




Samsonite Classic Leather Slim Backpack


Leather backpack

Those on the go with the Framework Laptop frequently might want to consider a luxurious backpack like this one. It's made of leather and has plenty of room for your laptop, and other things like notebooks, jackets, and more.




Nillkin Laptop Sleeve with stand


Stand + case

This sleeve from Nillkin is one that doubles up as bother a laptop stand and a protective sleeve. When you're away from your desk and want to use your laptop more comfortably, you can prop up the stand on this sleeve and type at a more ergonomic angle.




Vandel Puffy Laptop Sleeve


Stylish sleeve

This laptop sleeve is indifferent from others since it has a more stylish design compared to others on our list. It has a puffy coat exterior which is great to feel. It also is compressive when fitting in your bag, so it's space saving too.
Recapping the Best cases for Framework Laptop

Those were some of the best cases we could find for the Framework Laptop. All eight of our picks are pretty great, but if you want the absolute best, it's hard to not suggest going with the Inateck Laptop Sleeve with Accessory Bag. If you buy this case, you get a two-for-one deal. You get a great sleeve that has padded corners and a soft-lined interior to protect your laptop. You also get an accessory bag that you can use to store away your chargers and other accessories when on the go. Other than that case, the HP Renew Slim Briefcase is another great option to consider, which it is a shoulder bag with a comfortable shoulder strap and lots of external pockets. Those on a budget, meanwhile, might want the Amazon Basics Laptop Sleeve, which, as the same suggests, is a basic sleeve that can offer simple protection.
We hope you found the case for your Framework Laptop. If you don't already own one and were on the fence about buying one because you were unsure of which case can fit the device, you can check it out with the link below.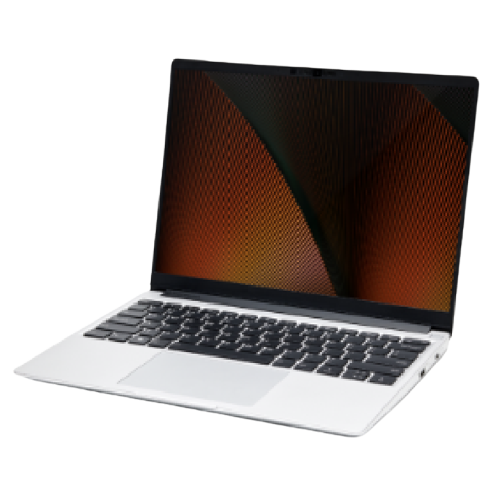 Framework Laptop 13

The Framework Laptop 13 is one of the most modular laptops you can buy in 2023. You can swap out all the components right down to the mainboard. New on this year's model is the option for 13th-generation Intel CPUs, along with AMD Ryzen processors for the first time.