If we're talking about great tablets, we have to include Apple's iPads with their sleek designs, impressive processors, and fantastic software. While it used to be pretty simple to choose an iPad, the brand's tablet lineup has blossomed over the years to include a variety of models at nearly every price point.
As you might expect, Apple's best iPads provide the finest experience, but you're going to be paying quite a bit — and for a first time buyer, it might not be the best choice. With that said, if you're lookout for an iPad, but want to grab one on a budget, then the iPad 10 is going to be an excellent choice.
The iPad 10 looks good thanks to its modern design, and has a USB Type-C port for charging and accessories. The tablet is powered by Apple's A14 Bionic processor that was first launched with the iPhone 12 back in 2020. Although the iPad 10 does run on an older chip, it's still plenty powerful and also extremely capable.
We understand that the $449 price tag isn't exactly cheap, but this tablet does offer a lot of bang for the buck, and overall, it's a very good choice for an iPad. Of course, we've been scouring the internet to find the best promotions so that you can save big. Check out all the best iPad 10 deals we've listed below.
Best iPad 10 deals in the U.S.
AT&T
If you're aiming for a Wi-Fi + Cellular iPad 10, you can buy a unit from AT&T, assuming it's your preferred carrier. Keep in mind that the iPad will be locked to AT&T networks only. On the bright side, eligible customers get to pay through 36 monthly installments and can trade in an eligible device for credits. That's not to mention that eligible customers can also get up to $340 back on their AT&T Points Plus Card from Citi.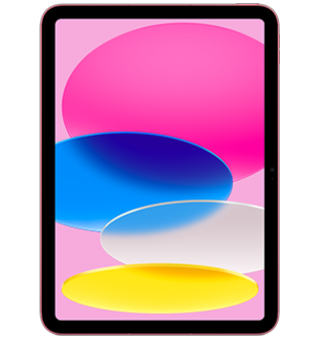 Apple iPad 10
The iPad 10 introduces a complete chassis overhaul and offers four bold colors. It also packs the A14 Bionic chip and supports the Apple Pencil 1 and USB-C.
Verizon
If Verizon is your carrier of choice, then you will be delighted to learn that it's offering some tempting deals. For starters, you can save up to $180 by trading in an eligible device and as an added bonus, you can also save $50 on an Apple Magic Keyboard Folio if you bundle it with your purchase. Similar to AT&T, you can pay for your iPad 10 in one go or through 36 monthly installments.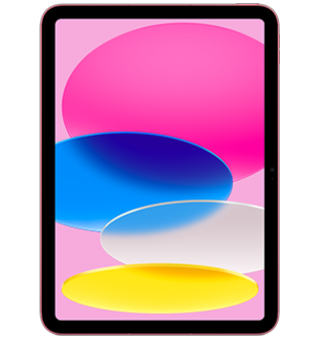 Apple iPad 10
Verizon is offering a $180 discount when trading in an eligible device. You can also save more by bundling your purchase with an Apple Magic Keyboard Folio or Verizon Wall Charger 45W.
Amazon
Getting your new iPad 10 from Amazon is one of the best things you can do right now, as it is currently available for just $399 after receiving a $50 discount. However, this deal only applies to the Blue, Silver, and Yellow color options, while the Pink variant will have you coughing up $427. This model comes with Apple's A14 Bionic chip and 64GB storage space under the hood.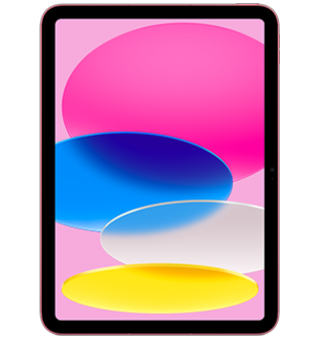 Apple iPad 10
$399 $449 Save $50
Get your new iPad 10 from Amazon and score $50 in instant savings on one of Apple's most affordable and capable tablets yet.
Apple Online Store
We don't usually see great savings coming directly from Cupertino. Still, things seem to be different this time, as Apple is currently getting you up to $580 trade-in savings when you purchase a new tenth-generation iPad, which is cool considering that it doesn't matter what you trade in; you will at least $45 off. And you also get free engraving in case you're interested in that.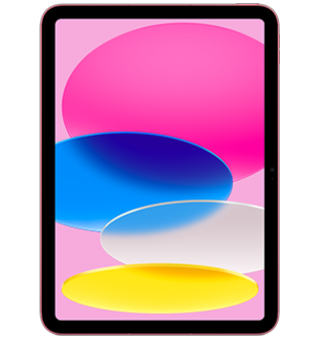 Apple iPad 10
Apple's new trade-in discounts will get you big savings on a new iPad 10 and free engraving, making it a perfect gift.
Best Buy
Best Buy is also a great option for anyone looking to pick up a new iPad, as the latest models are always available, and you can always get what you're looking for. Right now, the retailer doesn't have any discounts on its iPads, but Best Buy is offering up to $425 in trade-in credit with eligible devices, so see if you can make your new iPad even more affordable before you check out.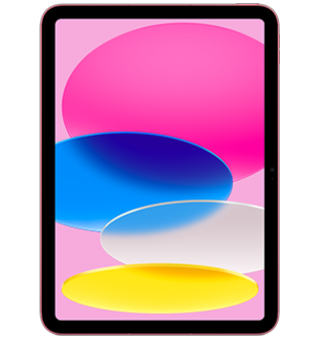 Apple iPad 10
Best Buy is currently asking $449 for the iPad 10, but you can easily get it for less if you're willing to part ways with one of your current devices, as you can get up to $425 savings with an eligible trade-in.
B&H
You can also choose to take your money to B&H Photo Video, as you will also find some interesting discounts applied to the Blue and Silver variant of Apple's 10th Generation iPad, which now sells for $399. Unfortunately, this offer is not available on any of the other color variants, which is a bummer. But you also get the chance to trade in other Apple products to make things easier on your wallet.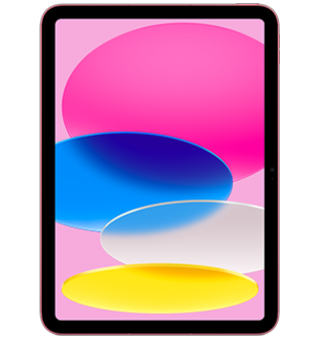 Apple iPad 10
$399 $449 Save $50
Getting your new iPad 10 from B&H Photo Video is also a great idea if you want some nice discounts and attractive trade-in savings. Bundle your new iPad with other products and score even better savings.
As you can see, there are several retailers selling the iPad 10, some of which offer tempting discounts, too. So if you spot a deal that you like, grab it before it runs out of stock. And don't forget to also grab an iPad 10 case and screen protector for an extra layer of protection that will help extend your Apple tablet's lifetime.