Liven up your MacBook's dull exterior with these fancy skins!
The MacBook Pro 13 (2022) is one of the best Macs for creators on the go. While it packs Apple's recent M2 processor, though, it still features some dated elements. So, for example, you're getting a classic chassis with very limited finish options and missing out on the more vibrant exteriors. Fortunately, however, you can freshen up your MacBook Pro 13 (2022)'s outer look by relying on a skin.
For those unfamiliar, skins are thin stickers of sorts that you can apply to your MacBook Pro's body. They're typically durable and last for years, offering a refreshed device appearance. If you get bored with them, you can also remove them quite easily. Below you can find a list of the best skins currently available for the MacBook Pro 13 (2022).



dbrand Warzone skin for MacBook Pro 13


Trippy pick

If you a skin that really pops, then the dbrand Warzone skin is the one to get for your MacBook Pro 13 (2022). It features a hypnotic mix of blue and red strokes.




Digi-tatoo Pink Marble skin for MacBook Pro 13


Marbl-ous pick

MacBook Pro models are infamous for the monotonous, gray finishes they offer. With this waterproof skin, though, you can add a pink marble pattern on your notebook, making it brighter and easier on the eyes in the process.




dbrand Sunset Red skin for MacBook Pro 13


Basic pick

If you're not a big fan of sophisticated skin designs and patterns, then the Sunset Red dbrand skin offers a simple, yet vibrant, layer for your MacBook Pro 13 (2022).




Mertak Vinyl MacBook Pro Skin


Retro pick

This skin is available in 10 illustrated patterns to choose from, turning your MacBook Pro into a more vibrant and interesting device with cool images.




dbrand Sea Breeze skin for MacBook Pro 13


Wavy pick

dbrand's Sea Breeze skin offers a wavy pattern featuring five different shades of gray. It adds personality to your MacBook Pro without turning it into a complex eyesore.




Devia Decal MacBook Pro Skin


Includes screen protector

Available in Brushed Red and Carbon Fiber Black, this skin comes with a clear screen protector to keep your MacBook Pro's display safe.




Digi-tatoo Simple Life skin for MacBook Pro 13


Clean pick

If you're not a fan of overly complex or realistic designs, then Digi-tatoo's Simple Life skin offers a bright pattern with light strokes that won't overcomplicate your MacBook Pro's minimalist exterior.




dbrand Teardown skin for MacBook Pro 13


For technophiles

If you're interested in showing off your MacBook Pro's internal design, without voiding its warranty and potentially destroying it, then the dbrand Teardown skin is for you.
Our favorite MacBook Pro 13 (2022) skins

The MacBook Pro 13 (2022) is a solid upgrade for those still using an Intel-powered Mac. While it's a minor update when compared to the M1 MacBook Pro from 2020, it's notable for those trying Apple silicon for the first time. Plenty of users prefer the dated design, despite it lacking the new port variety we saw on the notched MacBook Pro models. After all, it remains the most recent notebook to pack Apple's Touch Bar.
If I personally had to choose one of these skins for my MacBook Pro, I would most definitely go for a dBrand skin. They come from a reputable company that is famous for its precision and original designs. You get to pick between plenty of creative patterns that are almost guaranteed to add more life to your MacBook Pro's dull finish. That's not to mention their notable scratch resistance. Otherwise, you can pick from the other decent brands we've also included in our list, such as Digi-tatoo.
If you've got a different MacBook Pro model, then we have a dedicated list of the best MacBook Pro skins encompassing all recent models.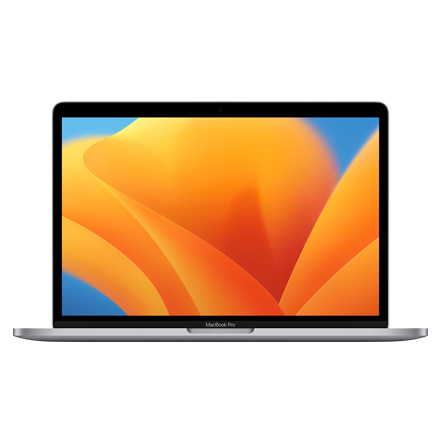 MacBook Pro M2

$1099 $1299 Save
$200
The 2022 MacBook Pro features a classic chassis, packing a Touch Bar and Apple's M2 chipset. It's available in Space Gray and Silver finishes.