These essential accessories can keep your Apple notebook charged
The MacBook Pro (2023) is the best Mac for power users working on the go, offering a stunning display in two size variants, a wide variety of port types, and support for macOS Ventura. However, to actually use it on the go, you need to keep its battery charged, which is why having a MacBook Pro charger around is essential. While Apple includes a MagSafe 3 cable and charging brick in the box, many users need spare units or have lost the originals. Fortunately, there are plenty of charging cables and bricks for the MacBook Pro, and we've highlighted some of the best below.



Apple USB-C to Magsafe 3 cable


Editor's Choice

This is the official MagSafe 3 charging cable for the MacBook Pro (2023). It's similar to the one included in the Mac's box. If you need a spare unit, this could be your only option in the MagSafe department.




Ugreen 240W USB-C Cable


Premium Pick

The Ugreen 240W USB-C cable offers the fastest charging speeds around in a robust, sleeved design that's less likely to break over time. It only supports USB 2.0 data transfers, but it's very fast for charging.




Amazon Basics USB-C to USB-C 6ft Cable


Best Value

This cable from Amazon Basics is an affordable option that comes in white and black and costs around 10 bucks. It's ideal for those seeking a spare unit and don't want to spend much on it.




Plugable Thunderbolt 4 240W EPR Cable


Best Non-MagSafe Cable

Not only does this excellent cable carry Thunderbolt 4 certification, but it also supports 240W of power. That's the maximum allowed by the latest USB Power Delivery spec.




Apple USB-C Charge Cable


Official Alternative

The official Apple USB-C charging cable comes in one-meter and two-meter lengths. It supports up to 96W power delivery and works with other Apple products.




Anker Nylon 100W 10Gbps USB-C Cable


Great Color Options

$12 $13 Save
$1

If you want something a bit more striking, this Anker cable offers a bright red colorway. Plus, it's a long 10-foot sleeved cable with fast 100W charging, ideal for charging your MacBook Pro and even iPad.




Ugreen 100W 4-Port GaN Wall Charger


Quad-port Pick

The Ugreen four-port PD charger is an excellent option if you are looking for a single charger for your travel needs. It has three Type-C ports, all of which are USB PD-compatible, and one Type-A port. The charger also supports multiple fast charging standards.




Anker PowerPort III 100W charger


Dual-port Pick

If four ports are too much for your needs, Anker has a dual-port 100W charger. You can split the 100W between the two ports or utilize it all through one port.




Apple 96W USB-C power adapter


Official Brick

$66 $81 Save
$15

This is the official charging brick included with the 16-inch MacBook Pro (2023). If you're satisfied with the charger you got in the box and want a spare, this one is identical.




Anker 715 Charger (Nano II 65W)


Compact Pick

This is a tiny charger from Anker that can achieve an output of up to 65W. You can use this to charge your MacBook Pro, but it's not as fast as larger alternatives.




Baseus 160W USB PD 3.0 car charger


For Drivers

The 160W Baseus car charger is one of the fastest and most powerful car chargers out there right now. The best thing about this particular charger is that it can output 100W + 30W + 30W across all three ports simultaneously.




Anker 733 Power Bank


Portable Pick

$70 $100 Save
$30

What if your charger worked without being plugged in? This 10,000mAh Anker power bank doubles as a wall charger, and it can provide up to 65W of power, whether at home or on the road.
Our favorite MacBook Pro (2023) chargers

Apart from Apple's official MagSafe 3 to USB-C cable, finding MagSafe 3 charging cables from third parties is almost impossible. For this reason, we only listed USB-C to USB-C charging cables. You can depend on these to charge your MacBook Pro (2023) through any of the three Thunderbolt 4 ports. Personally, I depend on the official MagSafe 3 charger since it's more convenient to use without requiring as much effort to connect and disconnect.
As for charging bricks, there are plenty of options from reputable brands, including Apple, Anker, Baseus, and Ugreen. We've also listed several charger types, including ones for those who want to charge on the go. I would rely on Apple's 96W charger, which has always charged my MacBook reliably, though all the other listed options are solid alternatives and should get the job done just fine.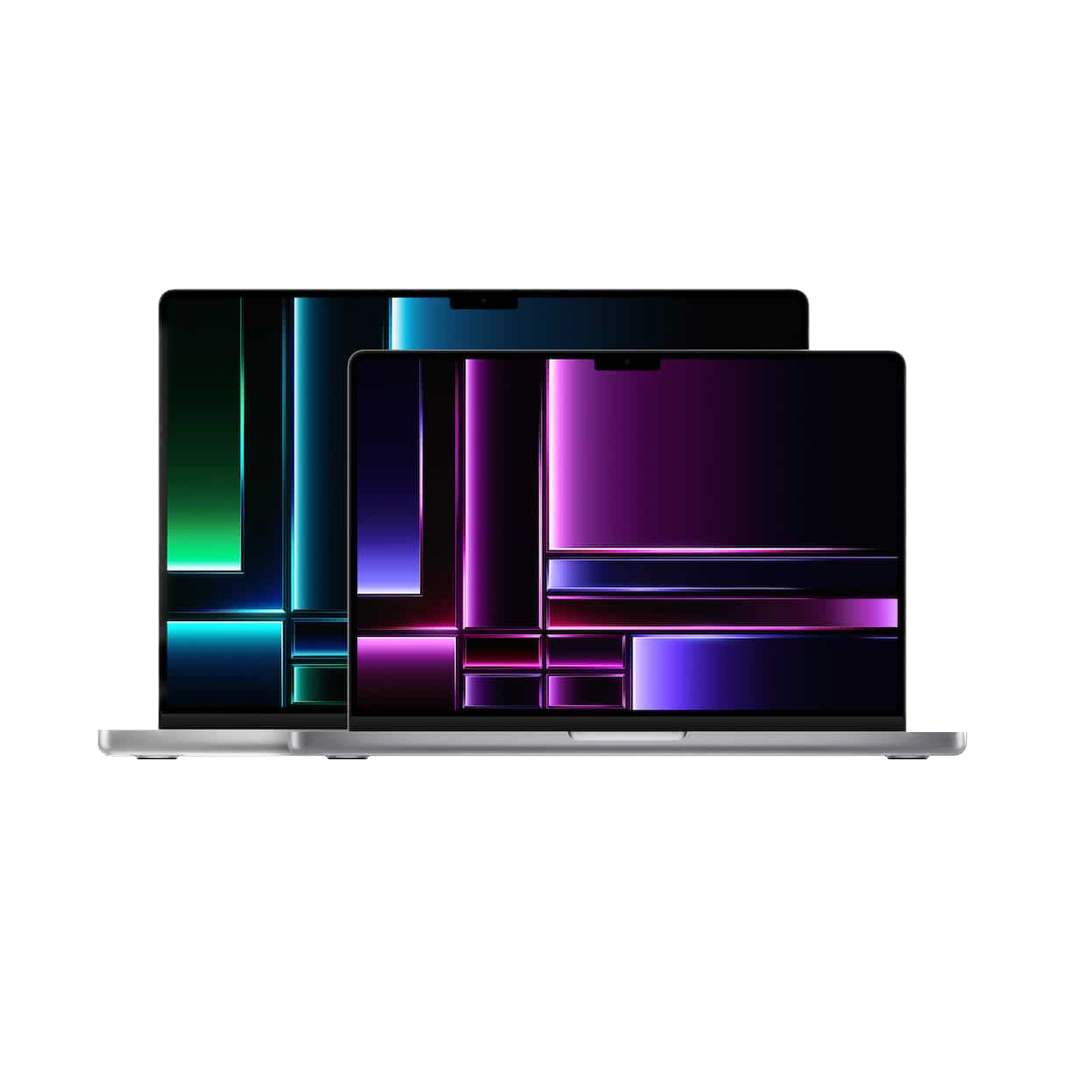 Apple MacBook Pro (2023)

$1799 $1999 Save
$200
The 14- and 16-inch MacBook Pro (2023) models adopt the same exterior chassis first introduced in 2021. They offer boosted M2 Pro and M2 Max chips, Wi-Fi 6E and Bluetooth 5.3 support, HDMI 2.1 compatibility, a notched display, and more.