Apple's MacBook Pro (2023) has a somewhat limited port variety, but these excellent docking stations can help you further utilize its unrivaled power.
The MacBook Pro (2023) is the best Mac for handling demanding tasks on the go. Though, when compared to some other laptops and desktops, it has a relatively limited port variety. This could be an obstacle for power users, as they may not be able to connect all of their accessories. Fortunately, you can depend on docking stations to fully utilize macOS Ventura and the M2 Pro/Max chip. To help you out, we've listed some of the best MacBook Pro (2023) docks below.



Kensington SD5700T Thunderbolt 4 Docking Station


Editor's Choice

$264 $290 Save
$26

This Kensington Thunderbolt dock adds USB ports, an SD card reader, Ethernet, and Thunderbolt daisy chaining. It also delivers 90W of power to your MacBook Pro regardless of what you connect to it.




CalDigit TS4 Thunderbolt 4 Dock


Premium Pick

Thunderbolt docks don't get a lot better than the CalDigit TS4. With a total of 18 ports, including Thunderbolt downstream ports, DisplayPort, USB-C, USB-A, and super-fast 2.5Gb Ethernet, this one is something else. It also has a solid metal build that helps it feel premium and durable.




Belkin Connect USB-C 11-in-1 Multiport Dock


Best Value

Convert your MacBook Pro into a fully-fledged workstation with this docking station that offers a variety of ports, an SD card reader, as well a 100W USB-PD. The angled design also lets you prop your MacBook Pro onto the dock itself.




Anker 575 USB-C Docking Station (13-in-1)


13-in-1

This docking station from Anker takes your MacBook Pro to the next level by providing 13 additional ports. These include SD card, Ethernet, and USB-A support.




CalDigit Element Hub


Compact pick

If you want a very compact dock and you mostly rely on Thunderbolt-based peripherals, the CalDigit Element Hub may be for you. It only has a few ports, but with three Thunderbolt downstream connections and four USB Type-A ports, it's still very capable.




Anker 778 Thunderbolt 4 Docking Station


Modern-looking

The Anker 778 docking station provides a total of 12 ports powered by Thunderbolt 4, including HDMI, DisplayPort, downstream Thunderbolt, Ethernet, and a few USB ports for all your needs. Plus, it looks sleek.




Plugable USB 3.0 Universal Laptop Docking Station


Mid-range pick

To save some money if you don't need Thunderbolt, this USB dock from Plugable is a great option. It adds six USB ports, Ethernet, and display outputs at a reasonable price.




Tobenone USB-C Laptop Docking Station


Includes VGA port

This USB-C laptop dock offers access to 17 different ports. It comes with a USB-C charger to provide power to the hub, and offers a VGA port on the back, which is a rarity for newer MacBook docks.
Our favorite MacBook Pro (2023) docking stations

These are the best docking stations you can find for your Apple MacBook Pro (2023). As you can see, there are plenty of different options with various sizes and port numbers. So, no matter what your budget or needs are, you will likely find a good fit for you new Mac. Personally, if I had to pick one, I would go for the Kensington dock due to its port variety and solid build quality. It's one of the excellent docking stations that should cater to most MacBook Pro (2023) users.
If you're a power user, though, then the CalDigit TS4 is arguably the best option you can go for. We've personally tested it, and it's the ultimate option for those wanting to make the most out of their Macs. Otherwise, there are other picks from reputable brands, such as Anker, Belkin, Plugable, etc. So weigh your budget and needs to find out which docking station you should get for your MacBook Pro (2023).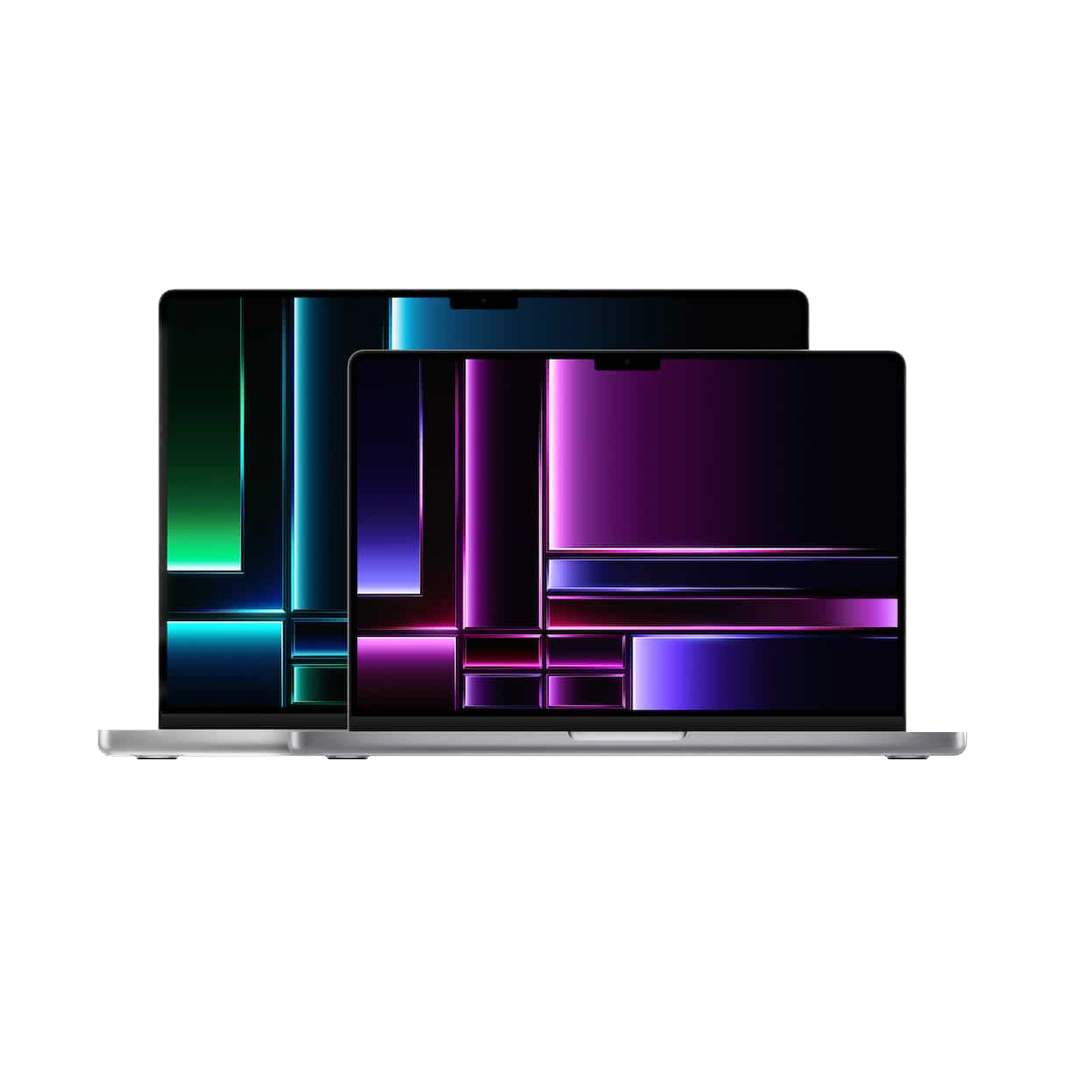 Apple MacBook Pro (2023)

$1750 $1999 Save
$249
The 14- and 16-inch MacBook Pro (2023) models adopt the same exterior chassis first introduced in 2021. They offer boosted M2 Pro and M2 Max chips, Wi-Fi 6E and Bluetooth 5.3 support, HDMI 2.1 compatibility, a notched display, and more.